Spotlight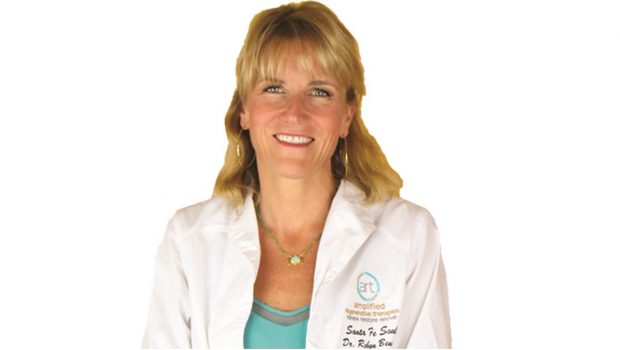 Published on September 29th, 2018 | by Dr. Robyn Benson
0
The Healthy Side of You: Turning Degeneration into Regeneration
by Dr. Robyn Benson, DOM
Most of us have witnessed someone with a degenerative disease. Here is how Wikipedia explains degenerative disease: It is the result of a continuous process based on degenerative cell changes, affecting tissues or organs, which will increasingly deteriorate over time, whether due to normal bodily wear or lifestyle choices such as exercise or eating habits. Another reason for the degeneration of cells could be metabolism, both the natural decrease in metabolism as a person ages and abnormalities in metabolic rate due to genetics. Degenerative diseases are often contrasted with infectious diseases.
Many of us fear this dark side and what most think of as aging. So, let's turn this upside down and take a moment to define a new paradigm with regenerative solutions and practices available today. Regenerative medicine is the reverse of aging and degenerative disease. It's the science of boosting healing naturally in damaged tissues and in under-functioning endocrine and immune systems. This is achieved with nutrition therapy, stem cells and oxidative medicine (ozone and high dose vitamin C IVs). It also includes restoring healthy joints, hair growth, skin rejuvenation and sexual function with your own platelet rich plasma (PRP).
Most will agree that our current health care system is failing us, so more and more people are taking their health in their own hands. They are researching the benefits of complementary medicine and the many natural ways to support a better quality of life or an anti-aging lifestyle. Here is a short list of therapies that have become more popular over the last 13 years.
Prolozone has been used for athletes for years. Now everyday patients with chronic pain have experienced how Prolozone can help promote the healing of injured tendons, ligaments, muscles, and joints and ways it can be applied to various musculoskeletal problems.
PRP has been used to improve the quality of men and women's skin, breasts and hair. Recently PRP has been proven to help women with incontinence and pain with sex and to help men with ED.
10-Pass Ozone Therapy which has become the latest and greatest tool for the treatment of many diseases.
UVB/Ultraviolet Blood Irradiation plus ozone together which has become a safe and natural therapy using light as a natural antibiotic.
IV Therapies are various treatments that are available to help with everything from illness to fatigue to detoxification. These include the popular Myers's Cocktail, vitamin C IVs, magnesium and GSH glutathione pushes, and heavy metal detoxes.
As a Doctor of Oriental Medicine (DOM) with over 25 years of practice, Dr. Benson invites you to discover more about the healthy side of you at her Center for Optimal Health called Santa Fe Soul. Get free access here and learn how youthful aging is a choice with ART.