News Briefs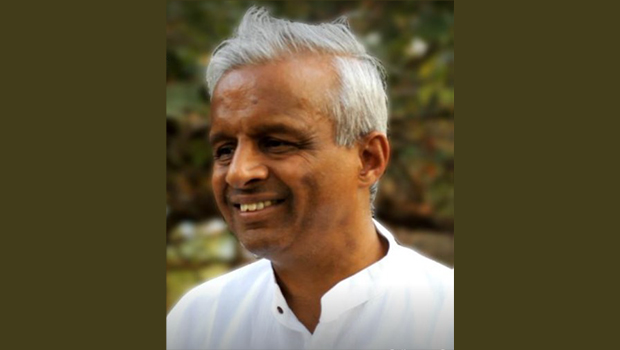 Published on September 29th, 2018 | by Publisher, Natural Awakenings New Mexico
0
The Ancient Scientific Teachings of Kriya Yoga
Kriya Yoga is an ancient system of meditation which cultivates body, mind, intellect and awareness of the soul. It is a process that begins with subtle breath control which helps to cultivate the three qualities of light, vibration and sound. When applied with concentration and yogic postures, the mind becomes calm and free from internal chatter. Further cultivation of the triple divine qualities leads to one-pointedness of mind, enabling the seeker to penetrate the deepest levels of consciousness. Kriya Yoga teaches that any action, kri, is done by ya, the indwelling soul. With the awareness that God and soul are one and that the body is the vehicle of the soul, a profound sense of love for God develops whereby the divine is experienced not only in meditation, but in everyday interactions and tasks. It is a universal spiritual discipline that crosses all divisions and boundaries.
Kriya Yoga allows one to perceive divinity within and to perceive this same divine power in everything. This perception of reality is to be sought in the daily life, during all activities. It is not a religion; it is a powerful tool to be used by those of all religions to hasten their own spiritual development.
There is no written record of when the ancient tradition of Kriya Yoga began. It has been practiced by saints, seers and sages from time immemorial. The rishis (seers) of the Upanishads, Shri Krishna in the Bhagavad Gita, Maharshi Patanjali in his Yoga Sutras, and many other masters of yoga, practiced and taught this scientific method through the ages. The practice of Kriya Yoga was revived in 1861 by Mahavatar Babaji and was been handed down through the lineage of Kriya Yoga masters Shri Lahiri Mahasaya, Swami Shriyukteshwar, Paramahamsa Yogananda, Paramahamsa Hariharananda and to Paramahamsa Prajnanananda in the present day.
Kriya Yoga initiation is available to all who have a sincere desire for spirituality.
On October 26 at 8:30 pm., the Kriya Yoga Center of Albuquerque, located at Gayatri Temple, 136-F Washington St. SE, in Albuquerque, will hold a public lecture with Yogacharya Srinidhi Baba who is authorized to initiate and teach sincere seekers into the original and authentic Kriya Yoga. For more information, call 505-286- 2572, email info@albuquerque.kriya.org or visit Kriya.org.