Current Edition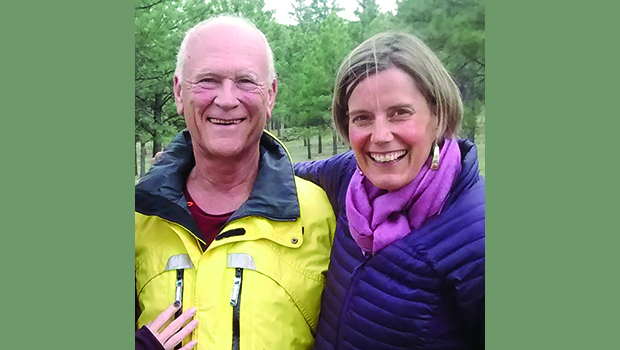 Published on September 29th, 2018 | by Kathryn Ater
0
Mindfulness
A New Paradigm for Positive Change
by Katrin Potticary
Did you know that only one out of seven seriously "at risk" heart patients are able to change their diet even if their life depended on it? It seems that despite our best intentions or outrageously good reasons for change, we can run into intense barriers as soon as we decide to make things "better". Change is difficult. Attempts to force ourselves into compliance often brings up resistance and self-sabotaging behaviors. We feel incapable of moving forward and quit the change project.
In my work as a psychotherapist, I have concluded that there are two change paradigms. The first is becoming more and more outdated and is based on a seriously flawed assumption. This paradigm assumes that the person engaging in change is somehow broken and needs to improve. I call this the "improvement paradigm."
The second paradigm assumes that we are whole and perfect at the core and if something arises that deserves our attention, we will meet it with loving kindness, presence and, above all, with the gentle and tender awareness that is available to us in every moment. We are remembering our inherent goodness and thus I call it the "remembering paradigm."
We might discover that the barriers to change have been implemented for very good reasons. Perhaps these barriers are trying to keep us safe, appreciated or connected. Unfortunately, the strategies that we apply to achieve these goals are typically based on the logic of a small child. In most cases, the strategies of this small child within us need to change, not us.
To speed up this whole business of becoming more aware and knowing our wholeness in every cell of our being, I have discovered a phenomenally effective set of skills that is summed up under the term "mindfulness." To become more aware, we cannot get around training our busy minds to become still and focused. Mindfulness is a moment-to-moment practice that gently connects us with a more real sense of ourselves. We might discover a newfound quality of choice and greater ease to let go of seemingly safe and habituated behaviors. Change then follows naturally and not as a result of struggle and internal fistfights.
SB1: Mindfulness Retreat
Jack Potticary, intuitive consultant/healer and Katrin Potticary, licensed clinical social worker and owners of At Path of Heart, an organization dedicated to high quality residential retreats, are offering a mindfulness retreat October 12 to 14.
This transformational weekend is designed to introduce meditation techniques to beginners as well as giving more experienced practitioners an ideal setting for going deeper with their mindfulness practice. "The retreat is held in an extraordinarily peaceful setting of unrivaled stillness and beauty," assures Katrin.
The Potticary's have an extensive background in mind-body awareness practices. Katrin has trained with Jon Kabat Zinn and has taught mindfulness-based stress reduction (MBSR) in clinical settings and educational institutions. Their personal meditation practice spans over 30 years as facilitators and participants in numerous contemplative workshops and retreats. They enjoy offering mindfulness to interested individuals since they have witnessed the profound benefits in themselves and others.
For more information, call 208-342-7499 or visit PathOfHeart.us.