Calendar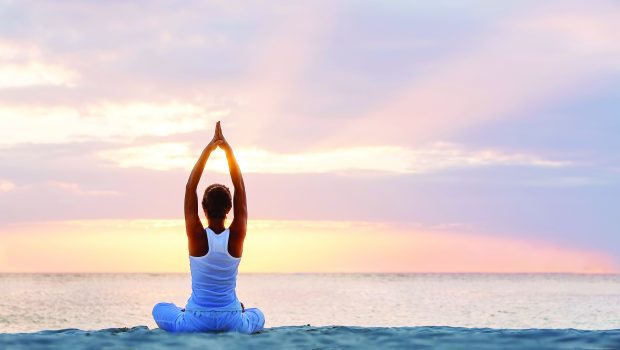 Published on August 31st, 2018 | by Publisher, Natural Awakenings New Mexico
0
October – February 2019 Planahead
THURSDAY, OCTOBER 4
Mindfulness Based Stress Reduction – 5:45-8pm. Eight-week course. MBSR leads participants through a comprehensive study and practice of mindfulness meditation; culminates with all-day meditation retreat. $350/ includes comprehensive workbook, explanations and tips for participants during and after the session. UNM Center for Life, 4700 Jefferson St NE, Ste 100, Albuquerque. Registration: 505-925-4551. UNMMG.org.
SAVE THE DATE
SUNDAY, OCTOBER 7
The Spectrum of Possibility: Opening Gifts of Autism – 6-8pm, Six-week series guides you to vantage points and discoveries with your autistic loved one. Learn to communicate beyond words. Together you access the shared heartspace in which possibilities and potentials are realized. The gifts and teachings of autism are waiting for you to discover. Individual session included with group process., $540/ for 6 weeks (small-group setting). Heartspace Lightworker Collective. 505-204-3208. RNNorris@gmail.com.
FRIDAY, OCTOBER 12
Residential Mindfulness Retreat – Oct. 12-14. Fri 6pm to Sun 1pm. Ideal for anyone who wants to deepen their experience with mindfulness practices in a serene and quiet setting under the guidance of experienced meditation teachers. No previous experience is needed. $150-$300 sliding fee scale. Path of Heart, 115 Blue Deer Ranch Rd, Buena Vista. 208-342-7499. Katrinpotticary@gmail.com or PathofHeart.us.
SATURDAY, OCTOBER 27
Channeling 1 and Mediumship – Part 2 – 12-5pm. Jacci Kuzior and Annette Tally will lead this interactive class delving into mediumship (Part 1 Opening to Psychic Gifts is a prerequisite). $100. Balanced Life Yoga, 417 Tramway NE, #7, Albuquerque. Pre-register: 505-220-1084. YogaABQNM.com/.
FRIDAY, NOVEMBER 2-4
Rejuvenate Yourself 2 Day Getaway Yoga Retreat at Corrales Inn and Suites – 6pm–11am (starts Fri.6pm – ends Sun.11am). Daily yoga & meditation sessions, plus all meals. Body energy appts available. Inner reflection labyrinth walk and "Redesign Yourself" and "Discover Essence" Presentations. $275(early bird). Balanced Life Yoga, 417 Tramway NE, #7, Albuquerque. Pre-register: 505-220-1084. YogaABQNM.com/.
SAVETHEDATE
SUNDAY, NOVEMBER 4-10
Yoga Retreat Costa Rica Get Away – Rejuvenate your Mind, Body and Soul with Vinayasa Flow Yoga, delicious meals and beautiful private jungle lodging. Access to 40 acres of Private Eco-Estate Nature preserve, have at least two yoga/meditation practices per day outdoors, as well as in the beautiful yoga pagoda. For pricing go to https://bit.ly/2w0S3k. (See Allisun for any available coupon codes). Info & retreat itinerary call or email Allisun at 505-382-4413/allisun@orangeyogaabq.com.
SUNDAY, NOVEMBER 4
Seventh Generation Constellation Gatherings – 1-5pm. Spiritual healing for the family soul as addressing a variety of life challenges: depression, anxiety, codependency, anger, eating disorders, addictions, stress, childhood trauma, death and dying and more. $40, $140/for a specific concern. Santa Fe Community Yoga Center, 826 Camino De Monte Rey, Ste B1, Santa Fe. Reservations, Elizabeth Rose: 505-690-5310. RoseBlossomTLC.com.
SAVETHEDATE
THURSDAY, NOV 29 – DEC 3
Yoga, Ayurveda, and the Mind – 8am-5pm. Nov. 29 – Dec. 3. Explore Ayurvedic and yogic psychology. Weave concepts from various classical yogic and Vedic texts along with Ayurvedic psychology. Apply this knowledge to deepen and expand your yogic practices. Design group-based classes for areas like: stress, inner peace, breathe work, mindfulness, etc. $650. New Mexico School of Yoga. 505-268-0918. InfoNMSY@gmail.com. NMSchoolOfYoga.com.
SAVE THE DATE
SATURDAY, JANUARY 5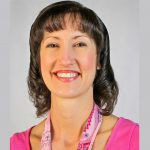 Intuitive Guide Certification & Empath Training – 24 Saturday Tele-classes, 12-2pm, plus 2 on-site retreats. Become an Intuitive Practitioner (or simply transform your life!) – Called to take the next step? In this unique and deeply transformational training we will merge with our higher selves, connect deeply with the Earth and – during our retreat time – with equines, to identify and strengthen our unique intuitive gifts. Perfect for empaths, whether you already work with clients, wish to start your own intuitive healing practice, or simply desire to become master of your own energy. Space is intentionally extremely limited. Payment plan & Early Bird Discount Available. Call for tuition details., Your Divine Light at Unicorn Mesa, LLC. 505-438-1074. Info@YourDivineLight.biz. YourDivineLight.biz.
SAVETHEDATE
FRIDAY, FEB 1, 2019 – JUNE 23
200 Hr. Hatha Yoga Teacher Training – 8-5pm. Feb 1 – June 23. This 200 hour 8-month program will progress and expand your knowledge of asana, anatomy, alignment, philosophy, and Ayurveda. Innovative and foundational course integrates the discipline of yoga, vedic wisdom, and Ayurveda to teach the living path of yoga. Transform yourself and others as you delve deep into the path. Acquire all the tools necessary to lead authentic, safe, and effective yoga classes. Fee $2250. Mexico School of Yoga, 505- 268-0918. infonmsy@gmail.com. NMSchoolOfYoga.com.