Yoga Briefs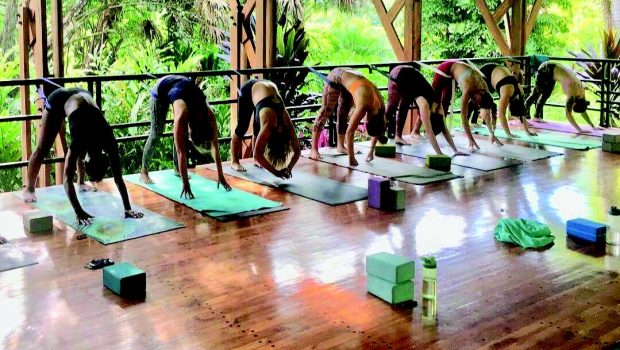 Published on August 29th, 2018 | by Publisher, Natural Awakenings New Mexico
0
Yoga Retreats in New Mexico and Costa Rica
Allisun Hull, founder of Orange Yoga in Los Ranchos de Albuquerque, is excited to announce several upcoming retreats being held in New Mexico and Costa Rica. These retreats will leave attendees "feeling loved and supported as we gather together to honor the earth and nourish our bodies and souls through intention, breath and movement," she says.
Join Hull for a retreat being held in Abiquiu from September 14 to 16, featuring yoga in the Georgia O'Keiffe Gallery, hiking at Ghost Ranch, and luxurious soaking at Ojo Caliente Hot Springs Resort and Spa.
Her next retreat takes place on a 40 acre private eco-estate nature preserve in a pristine Costa Rican jungle November 4 to 10. Her last retreat of the year will be held December 7 to 9 in Truth or Consequences where participants will get a chance to refresh and renew their spirits, just in time for the holiday season.
Hull has been leading group yoga classes and personalized, private yoga lessons in the Albuquerque area since 2006, and luxurious, adventurous and pampering yoga retreats in New Mexico, Colorado, Belize and Costa Rica since 2010.
Event details and registration for retreats, as well as weekly class schedule and private lesson options, can be found at OrangeYogaabq.com.