Local Insights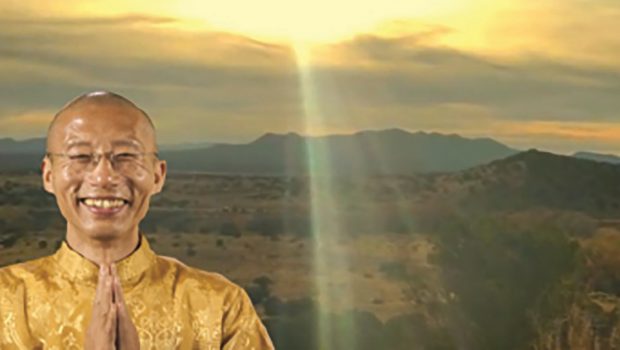 Published on August 1st, 2018 | by Master Mingtong Gu
0
Wisdom Healing Qigong Heals the Whole
by The Chi Center staff and Master Mingtong Gu
Scientists  can  now  verify  that  most  of  the  universe  does  not  exist  in  physical  form.  But you do.  I do.  And  so,  does  our  planet,  our  sun,  the  food  we  eat,  and  the  air  we  breathe.  Yes,  you  are  part  of  the  tiny  fraction  of  universal  energy  that  manifests  as  physical  matter.
Physics  tells  us  that  most  of  the  energy  in  the  universe  is  formless,  intangible,  invisible  and  not  yet  fully  understood—even  after  the  most  advanced  explorations  and  analyses  that  modern  science  can  muster.
But practitioners of Qigong have been using this universal energy for thousands of years to generate profound healing effects. Modern science is evolving to be able to explain how this happens — to satisfy our modern need for rational understanding.
Scientific studies and evidence reviews by many respected organizations such as Harvard Medical School and Tufts University School of Medicine have confirmed that integrative energy practices like Qigong have measurable positive effects on an enormous range of health challenges, including:
Reducing inflammation
Improving mental clarity
Inhibiting cancer growth
Influencing gene expression
Modulating immune responses
Easing muscle tension and tremors
Improving balance, coordination and posture
Reducing pain and fatigue
The practice of Wisdom Healing Qigong "heals the whole" by working with mental, physical and spiritual manifestations of energy to release and reduce stress, imbalance, illness or injury.
That holistic approach is the reason Wisdom Healing Qigong is effective and healthy for everyone, even for people with multiple, complex health issues. It empowers you to heal whatever needs healing—even things that you aren't consciously aware of yet.
Qigong, a 5,000-year-old technology once reserved for Chinese royalty and shamans, is now made available and applicable to modern life by Qigong pioneers. In both the East and the West, Qigong is fast becoming a well-researched and proven integrative science and energy art dedicated to the healing, well-being and evolution of life. It is well-known as the longevity practice in China and adapts easily to all mobility levels and stages of life.
Master Mingtong Gu is the founder of Wisdom Healing Qigong and The Chi Center. To learn about the center's Healing Intensive Retreats throughout September and October 2018, held just outside Santa Fe in Galisteo, New Mexico, visit ChiCenter.com.