Calendar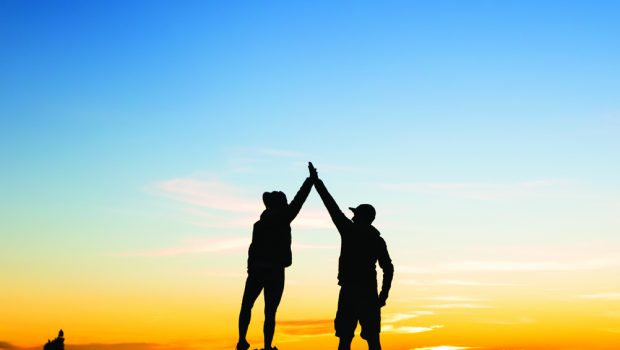 Published on July 27th, 2018 | by Publisher, Natural Awakenings New Mexico
0
Plan Ahead September through January
SATURDAY, SEPTEMBER 1
Presence and Connection through Horses and Cranio – Sept 1-2. 9am-6pm, ages 9-12. Experience cranio and learn to speak "the language of horse," a non-verbal, body-centered awareness; w/Lynne Whitbeck. $450. Blue Desert Hale, Tijeras. 505-503-5137. Bluedesert.org.
SAVE THE DATE
FRIDAY, SEPTEMBER 7-8
Ageless Living Live Conference Weekend – Fri, 7-9pm; Sat, 9am- 6pm. The final conference of the 2018 Live Ageless Living Conference & PBS Series, featuring best-selling authors: Jeddah Mali, Karen Newell & Eben Alexander, Bruce Lipton, Caroline Myss, Gregg Braden and Lynne Twist. AgeNation & Empower New Mexico invite you into a journey of discovery and empowerment for all ages. CME & CEU credits offered for health care providers. $49-$139, includes both days. 505-470-6295. AgelessLivingSeries.com.
SUNDAY, SEPTEMBER 9-10
Women's Leadership Summit and Well Woman SuperPOWER Retreat – 9am -6pm. Powerful women will come together at this fun and interactive event to hear from world renowned women leaders and experts from various fields and learn the wisdom of some of the most popular guests featured on The Well Woman Show! Admission fees start at $45. Please see website for ticket purchases and details. WellWomanLife.com/Events/LeadershipSummitRetreat2018/ or email your questions to info@wellwomanlife.com.
SAVE THE DATE
MONDAY, SEPTEMBER 10
500-Hour Hypnotherapy Course Begins – Accelerated certification course in hypnotherapy taught in two-week modules. After completing the first 300 hours (modules 1-3), students are eligible for certification as hypnotherapists with the International Board of Hypnotherapy. Hypnotherapy Academy, 2132 Osuna Rd NE, Ste B, Albuquerque, NM. Register: 877-983-1515. HypnotherapyAcademy.com/Course-Content.
THURSDAY, SEPTEMBER 13
Death and Dying – Sept 13-16. 9am-6pm. CS Death and Dying. Work with the physical, emotional, mental and spiritual barriers that one may encounter during this terminal process. W/Etienne Peirsman. $695. Blue Desert Hale, 38 Pine Haven Rd, Tijeras. 505-503-5137. BlueDesert.org.
FRIDAY, SEPTEMBER 14
Residential Mindfulness Retreat – Sept. 14-16. 6-1pm. This Mindfulness Retreat is ideal for anyone who wants to deepen their experience with mindfulness practices in a serene and quiet setting under the guidance of experienced meditation teachers. No previous experience is needed. Sliding fee scale $150 – $300 Path of Heart, 115 Blue Deer Ranch Rd, Buena Vista. 208-342-7499. Katrinpotticary@gmail.com or PathofHeart.us.
THURSDAY, SEPTEMBER 27
Enlightenment Intensive – – Sept 27-Oct 1. 6pm-10am. The Enlightenment Intensive is a challenging and deeply rewarding residential retreat. The goal is to maximize the conditions to knowing truth of SELF. Sliding fee scale $300 – $600. Path of Heart, 115 Blue Deer Ranch Rd, Buena Vista. 208-342-7499. Katrinpotticary@gmail.com or PathofHeart.us.
FRIDAY, SEPTEMBER 28
Meditation with Horses: Welcoming Balance in Autumn – 5:30-7:30pm. Connect with the healing energy of sentient equine guides and nature. Includes an initial orientation and guided meditation followed by silent time with the horses in a safe environment. No experience needed. Sliding Scale $25-$45. Santa Fe. RSVP: 505-231-5353. Lynn@lynnclifford.com.
THURSDAY, OCTOBER 4
Mindfulness Based Stress Reduction: Eight-Week Course – 5:45-8pm. MBSR leads participants through a comprehensive study and practice of mindfulness meditation. The course culminates with an all-day meditation retreat. Participants receive a comprehensive workbook of information, explanations and tips for participants during and after the session. $350. UNM Center for Life, 4700 Jefferson St NE, Ste 100, Albuquerque. For registration call 505-925-4551. UNMMG.org.
SAVE THE DATE
SATURDAY, JANUARY 5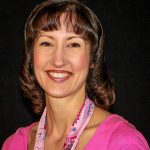 Become an Intuitive Practitioner – 18 Saturday Tele-classes, 12-2pm + 3-day retreat May 24-26, Become an Intuitive Practitioner – Do you feel called to take the next step? In this deeply transformational training we will connect deeply with our higher selves, the Earth and – during our 3-day retreat time – with equines, to identify and strengthen our unique intuitive gifts. No healing or equine background required. Also perfect for empaths, for one's own personal transformation. Call Chantal for more info or to reserve your space. Payment plan & Early Bird Discount Available., Paid Entry, Call for pricing, Your Divine Light at Unicorn Mesa, LLC, 505-438-1074, info@YourDivineLight.biz.YourDivineLight.biz.