Local Insights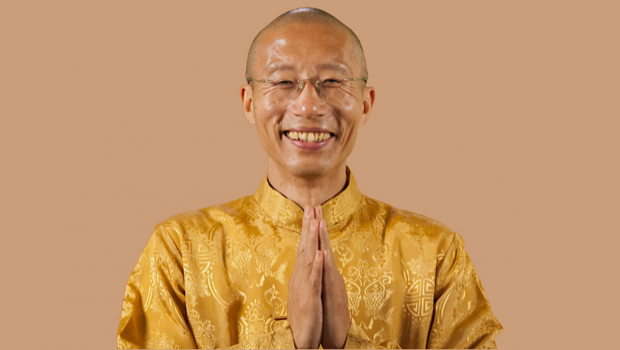 Published on May 30th, 2018 | by Sallena Pool
0
The Chi Center for Wisdom Healing Qigong in Santa Fe
by Sallena Pool
Wisdom Healing Qigong is an ancient technology of energy healing, with effective positive outcomes that are acknowledged by modern medical science. By practicing the gentle movements, visualization, sounds and conscious intention we reconnect ourselves with our own healing capacity to practice energetic self-care and the self-healing of mind, body and heart.
The foundation of qigong is understanding that everything we experience is energy—everything we are is energy. By learning to nurture that energy (qi), release blockages and let it flow, we can affect every aspect of our physical, mental, emotional and spiritual existence.
Unreleased stress is the ultimate cause of all illness—especially chronic conditions. Stress causes energetic blockages and qigong releases that stress so we can finally relax, release and heal. There are thousands of reports about the benefits that Wisdom Healing Qigong students experience including more energy that leads them to better health, lifts them up to greater happiness, and creates more abundance in their lives. The data collected from hundreds of Chi Center Healing Intensive Retreat students was scored by an outside research organization and demonstrated that 94 percent of retreat participants improved, in terms of increased well-being and significantly reduced distress levels—including depression and anxiety.
Many extensive scientific studies have reached the same conclusions: this kind of integrated, holistic mind-body practice can empower us to heal ourselves, and it can also empower us to live a more joyful, connected, and vibrant life.
Modern neuroscience has confirmed that the brain can change its physical structure and function throughout our lifetime (positively or negatively), according to what we focus on, and what we do repeatedly.
Studies measuring biological changes show that consistent practice of holistic mind-body therapies like qigong improves the symptoms of a wide range of challenges—such as neurological conditions, autoimmune illness, cancer, chronic pain and fatigue, depression and anxiety. These practices can even influence gene expression, improve our overall state of health, and give us a better quality of life.
World-renowned Wisdom Healing Qigong Master Mingtong Gu operates the Chi Center right outside of Santa Fe.  Learn more about his transformational retreats at ChiCenter.com. For a free ebook, Ancient Chinese Healing Secrets go to ChiCenter.com/AncientSecrets. To watch student testimonial videos, visit ChiCenter.com/Healing.