News Briefs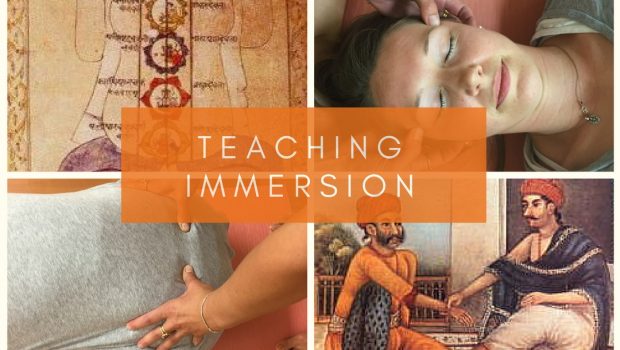 Published on May 30th, 2018 | by Natural Awakenings Publishing Corp.
0
Marma and Yoga Teaching Immersion
Marma and Yoga: The Art of Touch and Pranic Healing for Yoga Teachers is being held August 4 to 12 at The Source in Albuquerque.
This 9-day intensive will offer students and teachers of yoga a grounded and practical approach to understanding the role of Marma Therapy within yoga and Ayurveda.
Ayurveda describes marmani as energetic and transformational points that are healing to both body and mind. "This intensive training will offer theory alongside hands-on techniques that will transform the way you and your students understand and experience yoga," says class facilitator Maria Garre.
Garre has been studying Marma therapy for the past 10 years and has been refining the integration of Ayurvedic Marma within yoga therapy and practice. She has spent time with her teachers both in India and the U.S. to deepen her knowledge of this ancient healing pranic art.
This immersion offers the culmination of Maria Garre's studies, yoga teaching and clinical practice to offer students a grounded and practical approach to understanding the role of marma, energetic points within Ayurveda, and how they relate to the practice of yoga.
During the immersion, students will learn the background and foundation of the history and use of marma in various components for pranic healing, apply the chakra system to marmani within the practices of meditation and pranayama, understand the relationship and application of pranayama, prana, nadis, marmani and asana and practice comprehensive hands-on techniques for activating marma points within various yoga asanas including savasana.
Location: 1111 Carlisle Blvd. SE, Albuquerque. For more information, visit nmschoolofyoga.com/calendar/marma-and-yoga-the-artof-touch-and-pranic-healing.