Calendar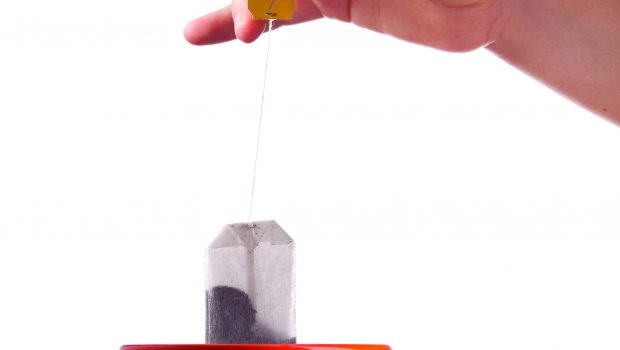 Published on May 1st, 2018 | by Publisher, Natural Awakenings New Mexico
0
Plan Ahead June through August
FRIDAY, JUNE 1
An Herbs in the Field Experience: Camping Trip – Jun 1-3. This immersion experience in the Jemez Mountains will explore early summer medicine plants, medicine making in the field, food as medicine, field first aid and building an herbal community in nature. $225; camping fees included; limit 12 participants. Information and to register: Milagro Herbs, 505-820-6321.
SUNDAY, JUNE 3
Astrology Discussion Group – 11am-12:30pm. Gemini is ruled by the Planet Mercury. This air sign is about thoughts and communication. Join a discussion on why your thoughts create your reality. All levels welcome. Free, donations. Church of Light, 2119 Gold Ave, Albuquerque. 505-247-1338. Light.org.
SUNDAY, JUNE 10
Embracing Intuition Tele-course – 1-3pm. What is intuition? Learn simple techniques for accessing, discerning and trusting your inner guidance, as well as support for empaths, those sensitive to energy. Three-week course. $140, $125/sign up by June 1. Your Divine Light, Tele-course. 505-438-1074. YourDivineLight.biz.
FRIDAY, JUNE 15
Healing Intensive Retreats – Jun 15-21, 22-28, 29-Jul 3. Master Mingtong Gu's most in-depth Qigong training for transforming all types of chronic health challenges and developing a deeply nourishing spiritual practice. Reserve early for $350. The Chi Center for Wisdom Healing Qigong, Galisteo Basin. 800-959-2892. ChiCenter.com/HPPretreat.
SAVETHEDATE
SATURDAY, JUNE 16 – TUESDAY, JUNE 19
Amma In New Mexico – June 16, 10am & 7pm; June 19, Devi Bhava, 7pm. Meet Mata Amritanandamayi, renowned humanitarian and spiritual leader, revered for her message of selfless love and compassion toward all beings. Millions worldwide have been inspired by Amma's practical initiatives to address global issues. You are warmly invited to meet Amma and receive her individual, heartfelt hug. Please arrive 90 minutes prior for a free token to receive Amma's embrace. Tokens may be limited. Paid Retreat June 17-19. Pre-registration required; early registration recommended. Hilton Buffalo Thunder Resort, 20 Buffalo Thunder Trail, Santa Fe. Amma.org Amritapuri.org.
SAVETHEDATE
SATURDAY, JUNE 16 & SUNDAY, JUNE 17
Ageless Living Conference Weekend & PBS Taping – Friday 7pm & Saturday 9am- 6pm. The second of three 2018 inspirational NM Ageless Living Conference & PBS Series. Wisdom Keepers: David Suzuki, Gay & Katie Hendricks, Thomas Moore, Lee Zoltoff, George & Sedena Cappannelli, Grandmother Flordemayo. AgeNation & Empower New Mexico invite you into a journey of discovery and empowerment for all ages! Tickets: AgelessLivingSeries.com. $49-$139 includes both days: 505-470-6295.
SAVETHEDATE
THURSDAY, JUNE 21
Prana Vinyasa 300 Hr Certification – 8 am – 6 pm, Begin your journey on this auspicious summer solstice weekend of light through our revolutionary, world-recognized Prana Vinaysa Flow certification program. Join a global community while also learning in the magical land of New Mexico. Modular format, element oriented, energetically based Yoga Alliance recognized 300 HR program. $500 weekend rate, $2950 early bird full. YTT, New Mexico School of Yoga. 505-268-0918. Register@nmschoolofyoga.com. NMSchoolOfYoga.com/Prana-Vinyasa-Flow/.
FRIDAY, JUNE 22
The Internal Work – Jun 22-24. 9am-5pm. Learn the latest research on myofascial pelvic floor therapy, brain mapping and orgasm, and the history of cultural/societal perception of the vagina. $675. Blue Desert Hale, Tijeras. 505-503-5137. LgVonStein@gmail.com. BlueDesert.org.
SATURDAY, JUNE 23
Non-traditional Silent Meditation Retreat – Attend 1 to 7 days. 4 pm to 4 pm. Silent retreat. Daily schedule of sittings, group inquiry, and meetings with the retreat leader. Nontraditional approach to this intimate, human work. Silent listening, deep opening, healing. $60/day, $290/week; includes food, lodging; in mountains near Abq. NM Center for Meditative Inquiry and Retreat, 144 Sedillo Hill Rd, Tijeras, 505-281-0684. Orders@cuttsreviews.com. MeditationNM.Wordpress.com.
SAVETHEDATE
SATURDAY JUNE 23
HEALTHY LIVING DAY – 1-4pm. Come and celebrate a vibrant, inspired life. The subject is "Start Living a Long, Happy Life Now". Learn and experience: Rethinking your ideas about aging; 3 life habits for a long, happy life; 3 powers you can develop for self-reliance; Longevity exercises and mindfulness techniques. SEED for Health campaign presentation and exciting performances too. Ticket $25 including "I've Decided to Live 120 Years" book. Please call for ticket. ABQ NE 505- 797-2211, ABQ NW 505-792-5111, Santa Fe 505-820-2211.
SAVE THE DATE
SATURDAY, JULY 7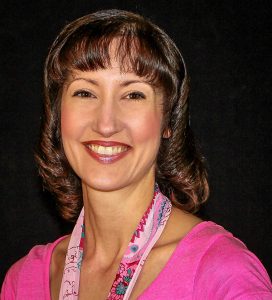 Become an Intuition Practitioner – 18 Saturdays, 12-2pm + 3-day retreat. In this deeply transformational training we will connect deeply with our higher selves, the Earth and – during our 3-day retreat time – with equines, to identify and strengthen our unique intuitive gifts. No healing or equine background required. All aspects of setting up your successful intuitive practice will be provided. Space is limited to 3 participants. Call Chantal for more info or to reserve your space. Payment plan & pay-in-full discounts. Call for pricing/details, Your Divine Light, 505-438-1074. Info@yourdivinelight.biz. YourDivineLight.biz.
SATURDAY, JULY 28 – SUNDAY, JULY 29
Usui/Holy Fire II Reiki I&II Class – 9am-6:30pm, Anyone can learn the powerful and simple relaxation technique called Reiki, that promotes healing physically, emotionally, mentally and spiritually. Class Fee $410. To register and for Santa Fe location call 970-903-2547 or email Teresa Jantz at TouchpointTherapy@gmail.com. Online registration at TouchpointTherapy.com.
WEDNESDAY, AUGUST 1 – SUNDAY, AUGUST 5
Dancing with Nature Women's Retreat – Experience the transformative power of the present moment and explore the Infinite Love, Joy and Peace of your True Nature. Play with Majestic Horses (Equine Assisted Learning), Healing Waters, Deep Meditation, Mindful Yoga, Vibrant Organic Food, Drum and Dance under the Stars and rejuvenate with Luscious Self-Care. Joyful Journey Hot Springs, Moffat Colorado. Go to www.DancingwithNature.us or contact Kristina Heim at 877-792-4527.
FRIDAY, AUGUST 31
Red Awakening Sedona – Aug 31-Sept 3. 9am-6pm, A gentle, both guided and self-paced, spiritual immersion experience at the sacred and magical Sedona, AZ. Non-interrupted time away for self-discovery, healing, soul guidance, self-assessment and empowerment. $49-$1399 booking options. Santa Fe Metha, 561-325-8640. SantaFeMetha@gmail.com. RedAwakeningSedona.com