Local Insights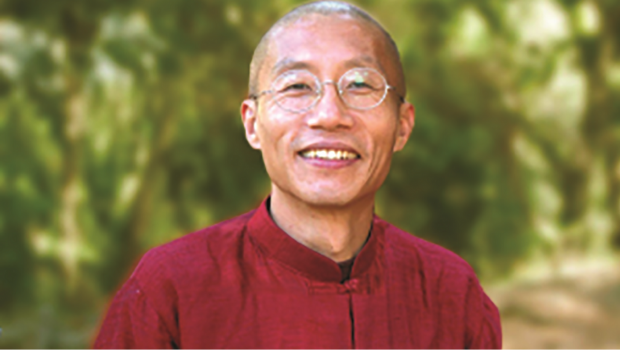 Published on April 29th, 2018 | by Sallena Pool
0
The Value of Qigong in Modern Family Life
by Sallena Pool
Our modern lifestyles come with many risks. The possibility of pain, injury or illness seems to be always present, whether it's waiting just around the corner, or already affecting your dayto-day life…
And the stress of a life that's "always on" for everyone in the family — always connected to the phone, email, texting, instant messaging, social media, games, and mobile apps — can be draining for your health and wellbeing.
It's counterintuitive, yet in this modern lifestyle, the constant activity that makes you feel like you're connected is actually preventing you from connecting on a more profound, energetic level with the world around you.
It even stops you from fully connecting within your own mind, body, and spirit. Through Qigong we integrate simple practices for transforming modern stress by reconnecting with something more essential and infinite — chi or source energy.
The functioning of all life depends on the flow of energy. When it's flowing we feel well, and when it's contracted we don't.
Qigong teaches us that the ultimate cause of any health challenge is a continuing contraction of energy. The contraction of chi in your body, heart, and mind causes dysfunction, no matter the original trigger might have been.
By nurturing the flow of chi, you shift from contraction, to openness, to optimal flow. You awaken the power and energy medicine within you, expanding your capacity for more and reprogramming your system to move through modern life in healthier ways. So, the more you can open to the infinite flow of chi/energy, the more you experience physical, emotional, and mental well-being.
Unlocking Potential for the Future
As parents and grandparents, we delight in nothing more than seeing our children flourish. We seek the best schools, activities, and resources to prepare them to thrive within the unyielding challenges of the 21st century.
In our eagerness we sometimes lose sight of nurturing some basic fundamentals. Like planning a house to weather the storm, we must ensure that our children's foundations are strong, so they have the capacity to face anything.
Supported by scientific research findings, Qigong practice cultivates children's innate ability to connect with energy and develop their potential. It teaches simple methods to reconnect with their body, to the earth, and to their intuitive creativity anytime, anyplace. Children who learn Qigong often tap into their inherent capacities more easily than grown-ups! In this world of uncertainty and disconnection, this is the most important gift parents and grandparents can provide.
Qigong easy to learn and a joy to practice every stage of life. If you'd like to know more about the specific practice of Wisdom Healing Qigong and Master Mingtong Gu, including our Family Qigong Retreat coming up his summer, go to ChiCenter.com.