Local Insights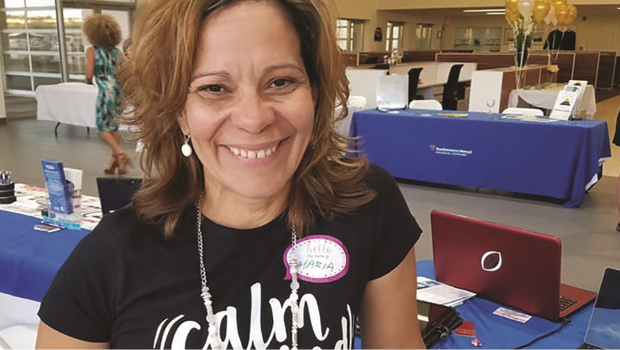 Published on April 29th, 2018 | by Maria Dernocoeur
0
Flotation Therapy
Providing Relief to Autoimmune Diseases Symptoms
by Maria Dernocoeur
Women's greater susceptibility to autoimmune diseases has been recognized for more than 100 years, but only recently has attention focused on this topic. According to the National Institute of Health (NIH), autoimmunity is the underlying cause of more than 100 serious, chronic illnesses. Seventy-five percent of the people with these diseases are women.
Inflammatory bowel disease, multiple sclerosis, rheumatoid arthritis and fibromyalgia are examples of autoimmune diseases (AID). Although each disease has its own set of physiologic effects, they all share fatigue, musculoskeletal pain, insomnia, irritability, stress and anxiety as hallmark symptoms. Additionally, it has been suggested that calcium and magnesium deficiency, likely caused by stress and lack of restful sleep. could be present as well.
During a Flotation REST session, the water saturated with over 1,000 pounds of Epsom salt, offers a zero-stimulus environment where individuals can focus inward, calming the mind and body while floating effortlessly on the surface of the water. The flotation environment provides relief to many of these symptoms.
Studies by the Laureate Institute for Brain Research have found the benefits of floatation therapy include correcting magnesium deficiency, pain relief, stress reduction, deep relaxation and restful sleep, and help with alleviating depression and anxiety.
Holistic providers are beginning to suggest the continuous use of flotation therapy as part of a complimentary and alternative medicine (CAM) plan which offers patients the unique opportunity to find significant reductions in anxiety, pain and depression while seeing substantial improvements in serenity, relaxation, happiness and overall well-being.
At True REST Albuquerque, we suggest scheduling a series of three float sessions and developing a consistent floatation practice to maximize Floatation-REST's powerful therapeutic benefits.
Maria Dernocoeur is a registered nurse with a bachelor's in science of nursing. She is also co-owner/operator of True Float Spa in Albuquerque. Call 505-832-7014 or visit TrueRest.com.