Calendar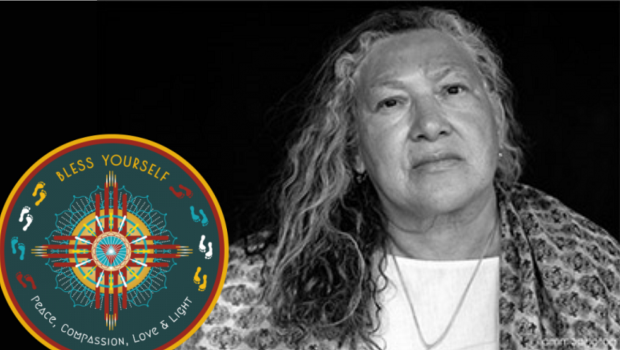 Published on March 30th, 2018 | by Publisher, Natural Awakenings New Mexico
0
Plan Ahead May through August
WEDNESDAY, MAY 2
Drumming Circle and PMT Link Up – 7-8:30pm. Come join with others as they open themselves to the vibrations of drum and rattle. Drums and rattles will be available or bring your own. Free. Near Coronado Mall and Uptown. Directions, info, call Dr Phyllis Clay: 505-918-4388. SynthesisIntl@aol.com.
THURSDAY, MAY 3
Rain Frog: Maya Water Celebration – 7-9:30pm. Join Native spiritual teacher Ohki Forest in a drum circle with a Blessing Altar of Purification in the ancient Maya tradition. Calling for cleansing of toxicity & negativity & for abundance. $35. The Red Wind Center of Santa Fe, 5 minutes from the Plaza, Santa Fe. NMRegistrations@RedWindCouncils.org. 505-429-0529.
RedWindCouncils.org.
SATURDAY, MAY 5
Maze of Death Mother Retreat & Ceremony – 1-9pm. With Native spiritual teacher Ohki Forest. A profound day-long immersion in sacred guidance into the Death Passage with a transformative Fire Dance ceremony. $265. The Red Wind Center of Santa Fe, 5 minutes from the Plaza, Santa Fe. NMRegistrations@RedWindCouncils.org. 505-429-0529. OhkiForest.com/.
What Is Meditative Work? – 2-5pm. Explore how meditative work sheds light on our concerns, not theoretically, but from a simple, direct listening. Tradition-neutral, a la Eckhart Tolle, Krishnamurti, Toni Packer. Annual retreat. $2 donation. Wat Temple, 145 Madison NE, Albuquerque. 505-281-0684 Orders@cuttsreviews.com. MeditationNM.Wordpress.com.
SUNDAY, MAY 6
Wisdom Owl: Maya Limpia Ceremony – 3-6pm. With Native shamaness Ohki Forest. Soul loss and illusions can impair our well-being. Participate in a powerful group soul retrieval and limpia with herbs, flowers and candles for complete purification and restoration. $65. Red Wind Center of Santa Fe, 5 minutes from the Plaza, Santa Fe. NMRegistrations@RedWindCouncils.org. 505-429-0529. OhkiForest.com/.
THURSDAY, MAY 10
Deer Healing Ways: Planetary Ceremony to Restore the Feminine – 7-9:30pm. With Native shamaness Ohki Forest. A magical Drum circle honoring Mother's Day. Embrace unconditional love, higher trust & deeply heal our relationships with our Mothers, including Mother Earth., Paid Entry, $35, Red Wind Center Santa Fe, 5 minutes from the Plaza, Santa Fe, (505) 429-0529, nmregistrations@redwindcouncils.org, http://www.ohkiforest.com/.
SAVE THE DATE
WEDNESDAY, MAY 16 – SUNDAY, MAY 20
Gathering for Humanity 5 Day Retreat Conference – A powerful conference for unity and awakening at this pivotal moment on Earth. Join indigenous elders and other spiritual voices in guidance, blessings, sacred ceremony and higher wisdom. Experience the trans-formational energies of the Santa Fe area. A mandate of Spirit through universal healer Ma-yan Grandmother Flordemayo, the Gathering is an urgent calling to all of humanity commit-ted to increasing the light and coherence on the planet. Tickets, Registration and schedule at GatheringforHumanity.org. The Chi Center, 40 Camino Vista Clara Lamy, New Mexico 87540.
FRIDAY, MAY 25
Red Awakening Sedona – May 25-28. 9am-6pm, A gentle, both guided and self-paced, spiritual immersion experience at the sacred and magical Sedona, AZ. Non-interrupted time away for self-discovery, healing, soul guidance, self-assessment and empowerment. $49-$1399 booking options. Santa Fe Metha, SantaFeMetha@gmail.com. RedAwakeningSedona.com.
SUNDAY, MAY 27
Tibetan Healing Movement Retreat – May 27-Jun 1. 5pm. Learn traditional Tibetan Buddhist methods to release blocks and open subtle body channels. Boost self-healing capacity, calm your mind and develop energy. Includes Lu Jong, Tsa Lung and Tog Chöd. $885. Shambhala Mountain, 151 Shambhala Way, Red Feather Lakes, CO. TibetanHealingMovement.com/THM-Retreat-1.
FRIDAY, JUNE 15
Healing Intensive Retreats – Jun 15-21, 22-28, 29-Jul 3. Master Mingtong Gu's most in-depth Qigong training for transforming all types of chronic health challenges and developing a deeply nourishing spiritual practice. Reserve early for $350. The Chi Center for Wisdom Healing Qigong, Galisteo Basin. 800-959-2892. ChiCenter.com/HPPretreat.
SAVE THE DATE
THURSDAY, JUNE 21
PRANA VINYASA 300 HR CERTIFICATION – 8 am – 6 pm, Begin your journey on this auspicious summer solstice weekend of light through our revolutionary, world-recognized Prana Vinaysa Flow certification program. Join a global community while also learning in the magical land of New Mexico. Modular format, element oriented, energetically based Yoga Alliance recognized 300 HR program. $500 weekend rate, $2950 early bird full. YTT, New Mexico School of Yoga. 505-268-0918. Register@nmschoolofyoga.com. NMSchoolOfYoga.com/Prana-Vinyasa-Flow/.
FRIDAY, JUNE 22
The Internal Work – Jun 22-24. 9am-5pm. Learn the latest research on myofascial pelvic floor therapy, brain mapping and orgasm, and the history of cultural/societal perception of the vagina. $675. Blue Desert Hale, Tijeras. 505-503-5137. LgVonStein@gmail.com. BlueDesert.org.
SATURDAY, JUNE 23
Non-traditional Silent Meditation Retreat – Attend 1 to 7 days. 4 pm to 4 pm. Silent retreat. Daily schedule of sittings, group inquiry, and meetings with the retreat leader. Nontraditional approach to this intimate, human work. Silent listening, deep opening, healing. $60/day, $290/week; includes food, lodging; in mountains near Abq. NM Center for Meditative Inquiry and Retreat, 144 Sedillo Hill Rd, Tijeras, 505-281-0684. Orders@cuttsreviews.com. MeditationNM.Wordpress.com.
SAVE THE DATE
SATURDAY, JULY 7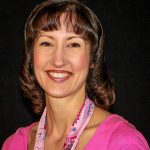 Intuitive Guide Certification Training – 18 Saturdays, 12-2pm. Enrolling now for July. In this deeply transformational training we will connect deeply with our higher selves, the Earth and – during our retreat time – with equines, to identify and strengthen our unique intuitive gifts. No healing or equine background required. All aspects of setting up your intuitive practice will be provided. Space limited. Call for pricing / details, payment plan and pay in full discounts. Your Divine Light. Call Chantal for more info or to reserve your space: 505-438-1074. Info@yourdivinelight.biz. YourDivineLight.biz.