Spotlight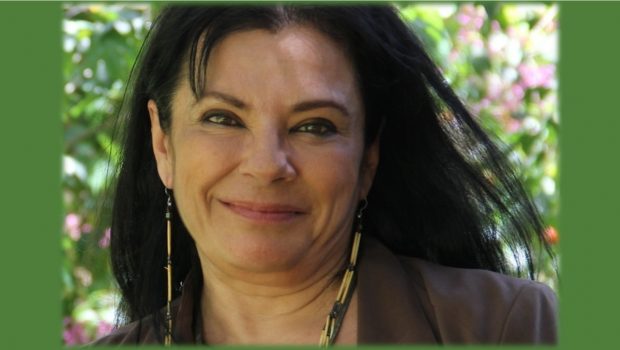 Published on March 28th, 2018 | by Mary Jo Fernandez
0
Ohki Forest: Shamanic Earth Ways in the Era of Woman
by Mary Jo Fernandez
Earth ways do not belong to one race, but to all people. They are given to anyone who hears the heart of the Earth and enters the dream of her magnificent promise of awakening and justice. — Ohki Forest, Dreaming the Councils Ways: True Native Teachings from the Red Lodge
Native ways have been lived, tested and shared for over 100,000 years. They've endured despite natural and human catastrophes because of their universal truths, far-reaching vision, and the accuracy of their ancient prophecies.
For over 30 years spiritual teacher Ohki Forest, of Mohawk descent known as Ohki, initiated into Maya, Mongolian and Native shamanic lineages, has come to the U.S. from her home in Chiapas, Mexico, to teach shamanic ways as a vital spiritual path for modern times. Opening forgotten doors, introducing revolutionary spiritual perspectives and guiding students with kind, yet piercing insights, she illuminates this time-honored path to align with Mother Earth's powers of guidance and healing.
Through her non-profit, Red Wind Councils, Ohki has created a web of relationships that helps rural health, education and permaculture programs. With donations from the U.S., hundreds of Maya communities have regained hope, dignity and the return of their cultural and spiritual legacies in the midst of institutionalized racism, global corporatism and extreme poverty.
From April 30 to June 2, Ohki returns to Santa Fe to share a powerful teaching program offering indigenous ceremonies and healing initiations, Native teachings and sacred practices for breaking through illusions and fears to align and enhance our human spirit. She warmly invites people to enter the beauty and strength of her Red Lodge teachings in drum circles, mini-retreats and private guidance for Spirit Animal retrieval, and Native healings. She also brings exquisite crafts from Maya artists, the sales of which return 100 percent to indigenous women, providing vital support for social justice projects in Chiapas.
In the 10 seminars Ohki offers this spring, she speaks of an ancient prophecy from Mongolia—that humanity has now entered a 5,400-year cycle called the Era of Woman, the "Restitution of Women," a cosmic empowerment announcing the return of Council Ways. That with the end of linear and pyramidal ways of thinking and living, hurting people and planet, true balance and justice can return to our world. This Era of Woman urges everyone to assume greater responsibility for caring for our beloved Earth and for re-creating circular ways of leading and living based on Earth's sacred dreaming of this world.
Of the Hummingbird Tree of Life teaching taking place May 19, she says, "The transformation of patriarchal paradigms won't happen on its own but requires a revolution by and from the Earth. To enlarge our human Tree of Consciousness, we need strong roots, decisive and spiritual actions." For this, she shares ancient prophecies for the times ahead and effective practices for preparing us wisely.
Ohki also emphasizes the importance of letting old forms die. "Modern Western culture has always exhibited a great fear of death. Yet for Native people, Death is a regenerative transition where Death Mother is said to announce the end of the illusion of death."
Whether participating with Ohki at her Red Wind Medicine Center of Santa Fe in a transformative Fire Dance May 5, learning about true leadership with Crow Council May 17, exploring Maya Dreaming mysteries May 20, or releasing and burning away ingrained karmic chains May 26, there are circles for all.
Ohki Native "fast track" kindles spiritual liberation and offers a unique and unforgettable opportunity. With her vast knowledge, characteristic humor and penetrating wisdom, she midwifes people into an inspired vision of egolessness, wellbeing and balance, a dream shared by all in our deepest selves and collective memory.
Full Program and private sessions April 30 to June 2. For more information, call 505429-0529, email nmregistrations@redwindcouncils.org, visit OhkiForest.com or RedWindCouncils.org. and Save-theDate in the Calendar for more information.