Spotlight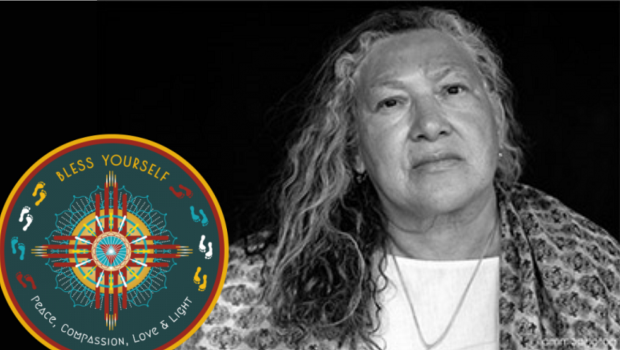 Published on March 28th, 2018 | by Natural Awakenings Publishing Corp.
0
Gathering of Humanity Retreat in Santa Fe
The Gathering for Humanity, Awaken Through the Seeds of Knowledge and Wisdom retreat conference is being held May 16 to 20 at The Chi Center in Santa Fe. According to event organizers, this powerful and timely five-day gathering for unity and awakening is taking place during a pivotal moment on Earth.
WHY IS THE "GATHERING FOR HUMANITY" HAPPENING?
A mandate of Spirit through universal healer Mayan Grandmother Flordemayo, the Gathering is an urgent calling to all of humanity committed to increasing the light and coherence on the planet.  "At this critical time on earth, we as Elders recognize the inherent need for humanity to move in a different way: our habits, what we hold true, how we see our place in nature, with the universe and within our hearts, must shift," she says.
VISION
Grandmother Flordemayo was shown that each of us is holding a piece of the puzzle that will catapult us in the direction of personal and collective healing, wisdom and harmony. "Collectively we will go through a process of incredible cosmic remembrance. This Gathering will be a catalyst and a sanctuary for the emergence of the Sacred into Form," she explains. "Indigenous Elders, hosts, honored guests and musical guests will weave their gifts through the healing journey, activating energies of the land in a retreat environment to transform and realign body, mind and spirit. Sacred seeds of awakening will be planted at this event, which you may grow in your own communities through practice, inner wisdom and higher vibration."
HOSTING ORGANIZATIONS
According to Grandmother Flordemayo, the Gathering represent four different organizations, brought together through a calling of spirit, aligned in a common vision to form a new global alliance. Gathering hosts include Grandmother Flordemayo and The Path, Master Mingtong Gu and the Chi Center, Matthew Reifslager and The Wholeness Crystal Earth Project, and Madi Sato and Timothy McLaughlin and Praising Earth. "Our purpose is an alliance of prayer, wisdom, education and healing for our Mother Earth—for all her inhabitants, for all children, and for the next seven generations, in the four directions," says Grandmother Flordemayo. "The Gathering for Humanity is not just a one-time event. It is a movement. We invite you to join us and thank you for moving with us with love, light, compassion and peace."
HOW WILL EACH OF US EXPERIENCE THIS AWAKENING?
The short answer is we don't know. Each of you will experience it in your own way. You may feel it with all your being. You may feel the remembrance deep within you and awaken on a cellular level.
The intention of the Gathering is to help you develop a deeper trust with your truth and to help you integrate and work with your true purpose and calling in a deeper way.
WE ARE CHILDREN OF THE STARS
The conference will share teachings and wisdom from indigenous elders as well as sacred ceremonies honoring the ancient ones, spirit and the invisible realm. Our intention is to create a sacred container for teachings and awakening to be experienced on a personal and deep level.
We hope you can join us and thank you for your contribution in making this gathering a reality.
In anticipation of the event, the prayers have begun to be planted on the ridge of the beautiful mountains and the home of the ancestors of the land to allow us to come for prayer and healing. It is the beginning, it is the planting of this healing seed in which we are being called, so that we can take this seed into our hearts. We can speak about it and we can share all of the healing with all whom with we speak with. We invite you to join us and come together in a moment of prayer, in a moment of healing.
For more information, visit GatheringForHumanity.org.