News Briefs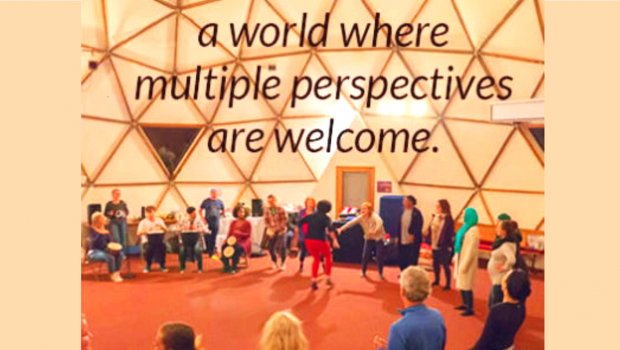 Published on March 28th, 2018 | by Natural Awakenings Publishing Corp.
0
An Introduction to Radical Aliveness
A Radical Aliveness workshop is being held April 21 and 22 from 10 a.m. to 5 p.m. both days at Synergia Ranch in Santa Fe. During this two-day workshop, space is offered for participants to confront old patterns and shed light on the unconscious behaviors that sabotage them from obtaining what they want in their lives.  "If you desire true change in your life, we welcome you to come and experience yourself in a way you never have before," says workshop facilitator Lisa Monagle.
According to Ann Bradney, founder and director of Radical Aliveness Institute, Radical Aliveness ". . . is a state in which we are exquisitely present, fully alive, authentic and spontaneous. We are not afraid to know anything about ourselves or about others." "This 'deep dive' workshop is an invitation to expand your horizons, your body, your heart, to witness the other and oneself, to take a step towards an understanding of oneself from a Radical Aliveness point of view," adds Monagle.
Cost: $300 for the workshop, including meals.  Early Bird price through April 1: $250.  Location: 26 Synergia Rd., Santa Fe. To register or for more information, contact lisamonagle123@yahoo.com or christina@RadicalAliveness.org.