Food Briefs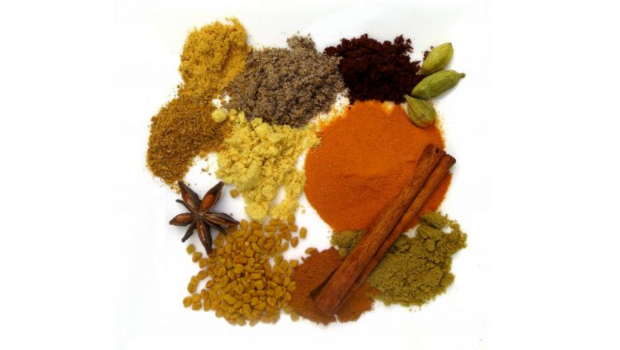 Published on March 1st, 2018 | by Publisher, Natural Awakenings New Mexico
0
Nightshade-Free Curry Powder
by Jane Barthelemy
Curry powder is a Western adaptation of authentic, exotic Asian spice blends. Most curry powders are a blend of many spices, including nightshades red pepper and cayenne.
Unfortunately, nightshades can cause heartburn, inflammation and joint pain in many people. The most common nightshade plants are peppers (red, green, yellow, orange, jalapeno, chili, cayenne, pimento, paprika), tomatoes, (all varieties including tomatillos), potatoes (all varieties including potato starch, except sweet potatoes and yams), and eggplant.
Thankfully, it's easy to make your own homemade curry powder that's easy on the digestion and nightshade-free. You can create an amazing spice blend in just a few minutes with what's in your pantry.
The most common ingredients in curry powder are listed first in the recipe below, so start with those. Be as creative as you want with this recipe: make it mild, pungent, tart or hot. Remember to stay clear of nightshade spices including red pepper, cayenne pepper, paprika, chipotle, chili pepper.
Night-shade Free Homemade Curry Powder
2 teaspoons turmeric
1 teaspoon cumin
1 teaspoon coriander
1 teaspoon cilantro
1 teaspoon ginger
1/2 teaspoon mustard
1/2 teaspoon cardamom
1/4 teaspoon black pepper
1/4 teaspoon cinnamon
1/4 teaspoon any of these spices: fenugreek, curry leaf, clove, anise, mace, star anise, caraway, nutmeg, garlic powder
Instructions If any of your spices are whole, first dry them and then grind them in a handheld electric grinder or a mortar and pestle.
When your spices are ground, place all desired ingredients into a small bowl or jar. Stir or shake to combine. Store in an airtight jar.
For more recipes and healthy lifestyle tips, visit JanesHealthyKitchen.com.