Local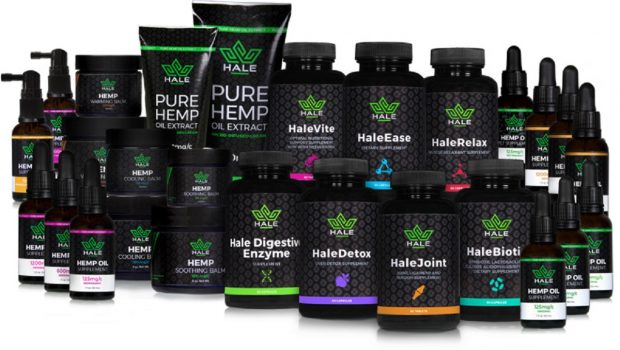 Published on March 1st, 2018 | by Natural Awakenings Publishing Corp.
0
Get Your Life Back with Hemp Oil
Those seeking to transform their health and get their life back need look no further than the hemp plant. "Hemp oil extract offer significant potential for addressing a wide variety of health issues," says Veronica Yukl, HALE distributor. "However, not all hemp oil extract products are created equally."
Yukl is a proud distributor of HALE products, a company that launched in January 2018, with the corporate office located in Albuquerque. "HALE is leading the way in the booming hemp oil extract industry; an industry that is expected to grow to $2.1 billion by 2020," she says.
HALE offers a complete line of full-spectrum hemp oil extract products and nutraceuticals to address health concerns in an all-natural, organic way. "Our hemp oil extracts are derived from the whole plant, leaving a concentrate of over 100 cannabinoids, including cannabidiol, intact to create the 'entourage effect,'" explains Yukl. "Cannabinoids are a remarkable class of compounds that have demonstrated significant potential to address a wide variety of health issues. Unlike THC, the compound in marijuana that causes a person to feel 'high,' hemp oil extracts are non-psychoactive."
For more information and to learn about HALE'S "Soil to Oil" process, visit halehealth.myhalelife.com or contact Veronica Yukl, HALE distributor, at halehealth@yahoo.com.