Food Briefs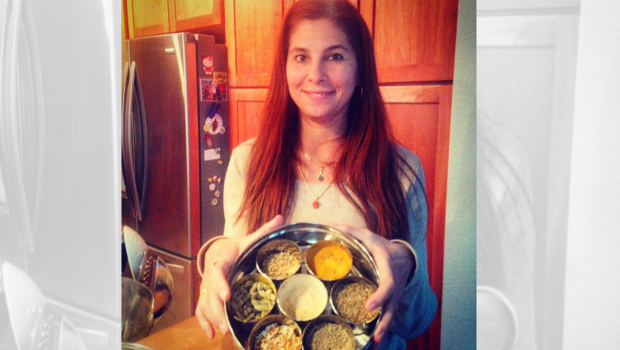 Published on February 28th, 2018 | by María E Garré
0
Ayurveda, Spring and Spices
by Maria E. Garre, owner NM School of Yoga
As we begin to enjoy increased sunlight and warmer days, the cool and sometimes damp feeling of the morning and night require a blend of spices to keep us balanced. Ayurveda, an ancient healing medicinal science of India, regards the change of seasons to be important times to maintain health as the change often generates internal imbalances. One of Ayurveda's favorite ways to support health and vitality is to choose our cooking and drinking spices thoughtfully. Here's a guide for three popular spices:
Turmeric is a famous root herb that has many healing properties. For spring, turmeric helps to clean up your internal system via the lymph and blood. In particular, Ayurveda warns that if the blood or lymph system is stagnant or inflamed then it can lead to pesky allergies, congestion and cold. Thus ¼ teaspoon of turmeric powder or root a few times per day with your herbal makes for a wonderful healing spring tea.
Black pepper, one of the most common household spices, is also revered in Ayurveda. This lovely warming, pungent spice helps melt away any dampness or stickiness creating discomfort. It actually enhances the power of turmeric so be sure to pair the two often. Black pepper improves and enhances circulation in the body. You can add it to teas, or mix ¼ teaspoon of ground black pepper with honey to fight colds and congestion.
Tulsi is a sacred plant that lifts the heaviness of winter into clarity and lightness. It has an affinity for supporting the lungs, upper respiratory tract and lymph system. Tulsi can be taken as a tea or tincture.
Learn more about Ayurveda, wellness or yoga through classes, online courses and training with Maria E Garre at the New Mexico School of Yoga. Visit NMSchoolOfYoga.com. See ad, page 21.