Local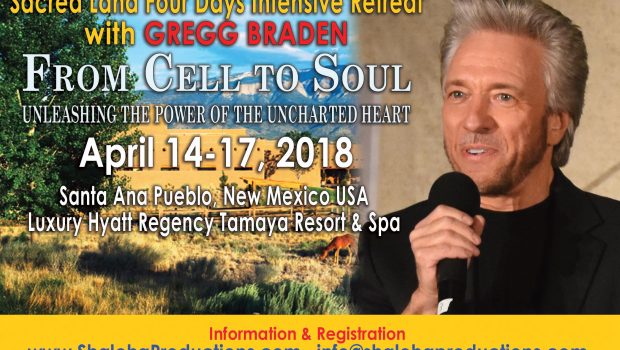 Published on February 2nd, 2018 | by Publisher, Natural Awakenings New Mexico
0
4th Annual Intensive Retreat with Gregg Braden
Gregg Braden's 4th Annual From Cell to Soul intensive experiential retreat is being held April 14 to 17 at the Hyatt Regency Tamaya Resort & Spa in Santa Ana Pueblo, New Mexico.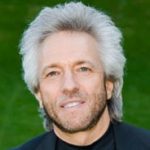 During this transformative four-day retreat, attendees will get to spend close, rare time with Braden, a renowned bestselling author and speaker, as he leads them through some of the most recent discoveries merging science and spirituality in the alchemy of the human heart.
In this responsibly presented, highly visual and experiential program, Braden goes beyond mainstream thinking to reveal the discoveries that have reversed a century of thinking when it comes to us, our limits and capabilities. Join him in this extended program based upon material from his new series of unpublished books, combined with time-tested strategies from ancient, mystical and indigenous traditions, as he shares the keys for thriving in life's extremes.
Highlights of the program include access to the sacred beauty of New Mexico's high desert; learning the techniques and experiencing the proven benefits of heart-brain harmonization; identifying the seven ancient mirrors of relationship, what they mean when they appear, recognizing how they play out in your life, and how each mirror can become a powerful form of mastery; a special segment dedicated to new discoveries, techniques and protocols for DNA longevity; access to unpublished research that overturns 150 years of mainstream thinking when it comes to human origins and the extraordinary implications in our lives; discovering the five false assumptions of science that our society is based upon, why they're changing our lives today, and how to use the new discoveries to your advantage; learning to discern between your thinking mind and your heart's intelligence as it reveals decisive answers to your life's most difficult decisions, and how to trust what you learn; and much more.
In addition, a special evening presentation and kirtan concert with Girish will be held on April 16. Accompanied by his amazing band, Girish invites his audience to participate by singing along, call and response chanting and dancing.
For more details visit ShalohaProductions.com/greggbraden-newmexico-retreat-april2018.