Feature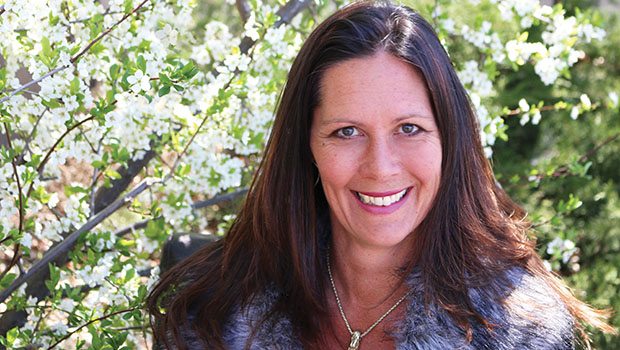 Published on January 31st, 2018 | by Dr. Amata Jackson, DC
0
Living the Congruent Life
by Dr. Amy "Amata" Jackson, D.C.
"Am I living in a way which is deeply satisfying to me, and which truly expresses me?" ― Carl R. Rogers
Many people ask me how to get healthy. I tell them it is a walk into congruency…picture a closet where all of your clothes represent situations of your life. Each one has a color, a texture, a feeling and a memory. To get healthy, you have to assess each outfit and see how it fits, see if it truly expresses you. Each outfit—like neuropathways—carry memories, patterns, habits and thoughts of someone you have been, someone you have been told to be, and/or someone you want to be. Are they running your life? Are the "outfits" expressing the deepest, healthier you or are they wearing you? Think of that little princess dress that you haven't worn since you were five. What's it still doing in your closet? Do you always put on that old ratty sweatshirt that is comfortable or do you step out in your new black boots, ready to kick some booty. This is where the "new you" thrives.
Sometimes, we have to throw away our old habits such as eating sugar, being on our screens too much or keeping the anger, we have stored at ex-spouses, children, parents, bosses and employees. Every one of these affect our health. They create subconscious patterns and riptides in our lives. We have to live from a place of physical, mental, emotional and spiritual congruency to truly be well and that means ferreting out the old and bringing in the new, truly you.
So how do you move forward to make 2018 the Year of Congruency? Awareness is the first step. We have to begin to understand what our current state of congruency is, and then picture where we want to go.
Today, simply sit down and write out these words: I choose congruency. Then, begin to look at what aspects of your life agree with each other and which ones stick out like a sore thumb. When you find a sore thumb, examine it, place it against the template of physical, mental, emotional and spiritual integrity. Am I keeping with the tenets of who I really am? If not, what do I need to do and what support do I need to come into balance and congruency. See what becomes of those sore thumbs; they may turn into green thumbs with a beautiful garden of fruition in front of them.
Dr. Amy "Amata" Jackson, DC, is the founder of Amata Chiropractic in Santa Fe. Visit AmataChiropractic.com.