Local Features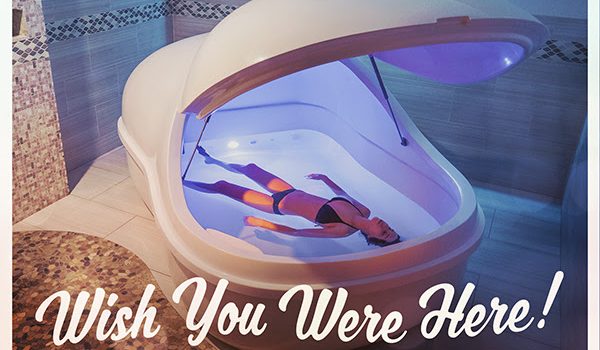 Published on January 31st, 2018 | by Gina McGalliard
0
Floating Away Stress
Isolation Tanks Induce Deep Rest and Healing
by Gina McGalliard
Sensory isolation in a floatation tank is known for inducing deep relaxation with subsequent improved health. A 2014 study published in the Australian New Zealand Clinical Trials Registry investigating the effects in a series of flotation tank treat­ments for 65 participants, showed it to be an effective measure in decreasing stress, depression, anxiety and pain, while enhanc­ing a sense of optimism and quality of sleep. There's also evidence for enhanced meditation, creativity and spiritual expe­riences.
Without any sensory input—no sight, sound or tactile sensations—the floater typically enters a profound deeply calm state of theta brain waves that tends to surface the subconscious. It can take experienced meditators years to learn to consistently achieve this condition.
Ultimate Meditation Venue
Scientific research has shown that floating can release the feel-good neurotransmit­ters endorphins and dopamine, and lower the stress hormones adrenaline and cortisol. Studies performed by the Laureate Institute of Brain Research, in Tulsa, Oklahoma, which maintains a float clinic, have found the therapy is an effective treatment for patients with anxiety disorders.
Marvelous Magnesium
Lying for an hour in water infused with Epsom salt, or magne­sium sulfate, the body receives a huge infusion of magnesium, a mineral essential to optimal health. While calcium and vitamin D deficiencies get more attention, it's even more likely most of us are low on this element due to magnesium-depleting drugs and inadequate farm soils. Many of the ailments that the cumulative research shows that floating is known to help have been linked to magnesium deficiency. The mineral is also essential for heart health, strong bones and central nervous system function, as reported in The Magnesium Miracle, by Dr. Carolyn Dean, a physician and naturopath in Kihei, Hawaii.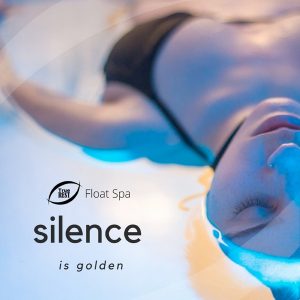 Wide-Ranging Healings
Chronic pain sufferers often find relief from floating because the lessened gravity allows the body to fully relax. The accompanying serenity releases the brain's natural endor­phins, which act as natural painkillers, into the bloodstream.
Athletes also appreciate floating because it shortens injury recovery periods through enhancing blood flow, helping to heal sore muscles. The way it facilitates a calm state ideal for implanting ideas into the subcon­scious mind, enables them to better visualize improved performance.
Discoveries Within
Floaters can fall into what sleep specialists call the hypnagogic state, meaning they are apt to have lucid dreams while awake. Also known as Stage 1 sleep, it is the drowsiest condition we experience while still consciously aware. This is the scientific explanation for reports of visions or "eureka" problem-solving moments in the tank.
Floating is among the rare healing modalities that can ben­efit body, mind and spirit in just one hour, with repeat benefits.
Gina McGalliard is a freelance writer in San Diego, CA. Connect at GinaMcGalliard.com.
SB: Floating for Better Health in 2018
True Rest Float Spa in Albuquerque, the first luxury float spa in New Mexico, invites all to float their way to their best selves this year with one-hour floatation therapy sessions.
"No matter your 2018 resolutions, flotation therapy can give you the physical, mental and creative boost you need to reach your goal with ease," says Maria and Jim Dernocoeur, co-owners of True Rest Float Spa. "Sixty minutes is all it takes for relief from pain and stress, plus a better night's sleep."
According to the pair, the benefits are vast and varied. "The intricate interplay of our body and mind has everything to do with living a healthy and happy life. Floating offers an all-natural approach which has been proven to help a wide scope of ailments and offer physical and mental well-being to its practitioners," they affirm.
Location: 6400 Holly Ave. NE, Ste. K, Albuquerque. To schedule your session and push your RESET button and more information, call 505-832-7014 or visit TrueRest.com.