Business Profile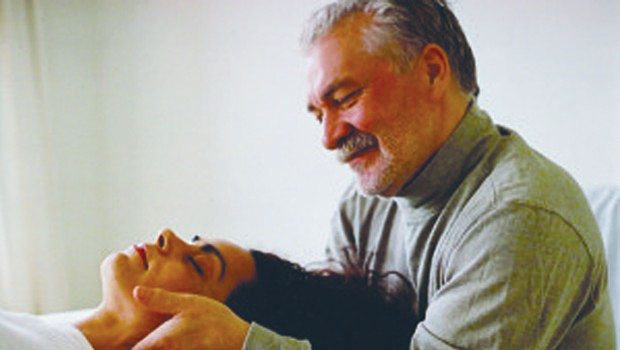 Published on January 31st, 2018 | by Publisher, Natural Awakenings New Mexico
0
Cranio Sacral School of the Masters
Etienne Peirsman has taught Cranio Sacral internationally for over 25 years. Just as Cranio Sacral has evolved over that time so has his teaching. He has reached a depth of richness in the classroom that can only be achieved by a master. The foundation of his knowledge and experience informs his ability to explain complex subject matter in a simple, comprehensible manner. He distills complexity into relevant teachings so that you take great strides much more quickly.
Etienne offers a series of courses that lead to a certification if one chooses. These NCBTMB approved continuing education courses are designed to transform your life and your work.
This program is excellent for professional bodyworkers, including Massage Therapists, Polarity Therapists, Rolfing practitioners, Acupuncturists, Physical Therapists, Occupational Therapists, Nurses, Doctors, and Chiropractors. Members of the general public may also study Cranio Sacral Therapy with no previous bodywork experience.
Cranio Sacral School of the Masters
Etienne Peirsman
505-503-5137
Escobosa, NM
bluedeserthale@gmail.com • craniomasters.com