Spotlight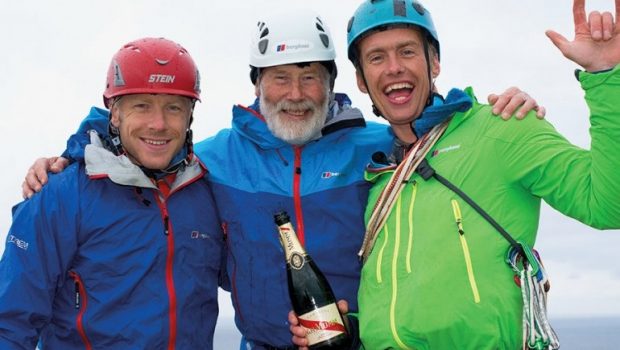 Published on January 31st, 2018 | by George Cappannelli
0
The Ageless Living PBS and Life Conference Series
by George and Sedena Cappannelli
It's time to come together and learn from the best. It's time to celebrate, laugh and share with each other as we take our next steps—individually and collectively—on the road to inheriting more vitality, creativity, abundance, meaning and purpose. It's time to do what we came here to do and express in the lives we were born to live.
It's also time to reclaim our rightful place in the decision-making process of our time and to contribute our experience and wisdom, garnered over decades from both our stumbles and breakthroughs to our own well-being and the well-being of future generations. And above all, it's time to move past all the hackneyed and untrue beliefs about what it means to age in the 21st century and to build new bridges of understanding and collaboration with younger generations from whom we can learn and to whose lives we can contribute.
The series
Ageless Living is a multiple part initiative, several years in the planning. It includes:
Three special live weekend events at The KiMO Theater in Albuquerque, March 16 and 17 and at The Lensic Performing Arts Center, June 16 and 17 and September 7 and 8.
Eighteen one-hour PBS specials recorded before live audiences at these weekend events.
A new NPR Ageless Living Radio magazine that will debut on KUNM in February.
The cast
The cast features 20 leading bestselling authors and wisdom keepers for six inspiring programs per weekend. Cast members include Jean Houston, Gregg Braden, Byron Katie, David Suzuki, Marianne Williamson, Andrew Harvey, Gay and Katie Hendricks, Caroline Myss, Thomas Moore, Lynne Twist, Barbara Marx Hubbard, Dr. Larry Dossey, Joan Borysenko, Michael Bernard Beckwith, Master Mingtong Gu, Joseph Gagnon, and George and Sedena Cappannelli, along with several surprise musical artists and performers.
The choice
Beloved comedian George Burns may have said it best, "Young…old, just words." Noted poet, humanitarian and businessman, Samuel Ullman, had this to say on the subject, "Nobody grows old merely by living a number of years. People grow old when they desert their ideals."
These two framing thoughts speak, from our perspective, to just some of the true advantages of Ageless Living. And this is why we suggest that Ageless Living is a choice.  Your choice.  Our choice. We can buy in to old belief systems and habituated practices or we can participate in redefining what it means to live more consciously and age wisely in the 21st century.  We can re-ignite our imaginations, live our dreams, reinvent aspects of our lives, learn new skills, and live lives that are healthier and more engaged than those who have come before us or we've even imagined.  We can, in fact, follow Peter Druker's good advice, "If you want to know the future, invent it."
The event founders
Event founders, George and Sedena Cappannelli, are award-winning authors; experts on individual, organizational and societal change; and internationally known consultants and coaches who have worked with hundreds of the country's leading organizations. They are co–authors of Do Not Go Quietly, A Guide To Living The Life You Were Born To Live For People Who Weren't Born Yesterday, winner of nine national book awards, and The Best Is Yet To Be, How to Age Wisely and Fall In Love With Your Life Again and several other best-selling books including Sedena's DVD, PEP- Personal Energy Program.
The Cappannelli's are co-founders of AgeNation, a company that offers inspiration, education, engagement and solutions "for people who weren't born yesterday" and Empower New Mexico, a 501c3 that supports people and organizations serving vulnerable sections of our aging population.
The pair is committed to creating an age-friendly society, revitalizing and empowering life for the 150 million Americans who will soon be 50 or older and assisting them to reignite their passion, fulfill their dreams and leave behind a legacy of greater promise and hope. They also speak to younger generations, helping build new bridges of understanding and collaboration across generations and providing them with information and guidance about the road ahead and the world they will soon inherit.
For more information visit AgelessLivingSeries.com where you can watch a short video to learn more about the participating authors and when tickets will go on sale for this breakthrough series.