News Briefs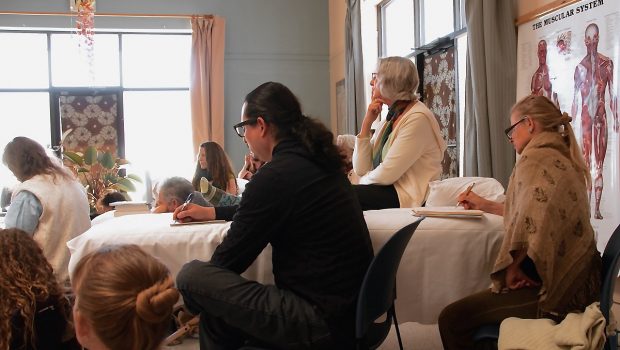 Published on January 1st, 2018 | by Natural Awakenings Publishing Corp.
0
Massage Therapy: One of the Fastest Growing Careers
According to the U.S. Depart­ment of Labor Occupational Outlook Handbook, "Employment of massage therapists is projected to grow 22 percent from 2014 to 2024, much faster than the average for all occupations."
In 2018, the Santa Fe School of Massage (SFSOM) offers exciting opportunities for career change! Visit www.santafeschoolofmassage. com to learn about the 700-hour massage therapy program, and advanced programs including Integrative-Palliative Care for Massage Therapists, Neuromuscular Therapy Certification, Pre-and Perinatal Education, and the Biodynamic Craniosacral Therapy Training. There are also many dynamic Continuing Education classes.
SFSOM has been a leader in the field of bodywork education since 1979 with over 1500 graduates practicing worldwide. According to Director Lonnie Howard, "we are committed to providing innovative and evolving programs that give professionals the highly tuned education needed for the world of modern bodywork." A 2016 graduate, Oliver Knudson, reflects, "What I thought I would get from school was a new career, but what I also got was a road map for the rest of my life."
Call to make an appointment to visit the school and see if this might be a good career for you.1091-A Siler Road Santa Fe, NM 87507 505-982-8398. See ad below.