Publisher's Letter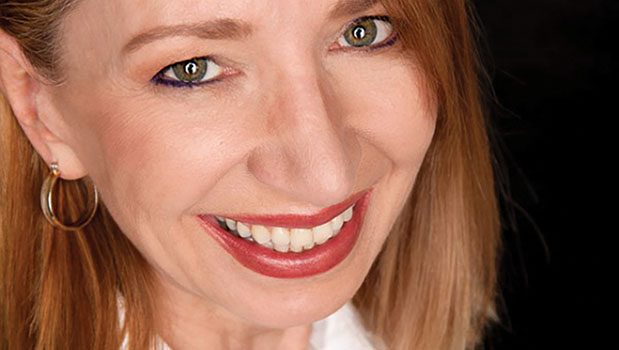 Published on January 1st, 2018 | by Publisher, Natural Awakenings New Mexico
0
Letter from Publisher
I am always excited about the opportunity to start fresh in the New Year. From a psychological standpoint, January is a great time to re-promise and make changes to reach our goals and dreams. The fatal flaw with New Year's resolutions—and most goal-setting, for that matter—is that we don't set realistic goals. Better to set goals you're able to keep and inspire you to move forward than to fail from the get go. How about this resolution suggestion? In 2018, make it a point to stop doing things you hate to do. Below are some simple tools to help keep us all going for the entire year.
Write down your goals. Writing is the beginning of connecting with your dreams. Usually they are in the areas of health, finances, business and relationships. It's good to list your new desires and then support them with practical initiatives that will move you closer. For instance: "wanting to exercise on a regular basis." Maybe you're bored with your routine and an initiative could be a variety of activities such as the gym, a fun class, walking, etc.
Review your goals daily. This is best done first thing in the morning or the night before to keep our busy minds focused on our priorities without straying.
Visualize it. A vision board is a great tool that subliminally reminds us of our dreams. Just get a large piece of cardboard and decorate it with cutout pictures of your dream vacation, the dollars you wish to have in your bank account, images of health and wellness, etc. Hang it in a prominent area in your home to keep influencing your subconscious mind.
Give thanks daily. Be sure to thank the Universe for all the positive things that happened during the day. This is often best done before going to sleep or upon arising. Even giving thanks for things before they materialize activates our subconscious mind.
Take advantage of technology. We order food, look for jobs or real estate using technology, so why plan life-changing New Year's resolutions without digital backup? Here is a helpful link from Business News Daily for the most common apps that help with attitude improvement, setting goals, increasing motivation, saving money, getting healthier or reading more: BusinessNewsDaily.com/10456-new-years-resolution-technology.html.
And on another inspiring note, Natural Awakenings is starting the New Year with a new look! We started with the revamping of our logo in the 4th quarter and are making sweeping changes to the interior via new graphics, larger images, and fresh new fonts. Natural Awakenings' continued effort to publish the most cutting-edge information about preventive, health promoting and graceful aging techniques, technologies, products and services has landed our magazine as the fifth ranking publication in the U.S. To this, I offer my heartfelt thanks to all of our readers.
I'm excited that you've decided to help kick off the New Year with us. This month's issue has so many wonderful articles and briefs on natural stress relief such as massage, float therapy, walking, hypnotherapy, CBD, energy healing, herbal steam baths, yoga and qigong.
Welcome to this wonderful new year! Let's throw away old worries and start anew.
Andrea
Publisher Natural Awakenings Northern New Mexico