News Briefs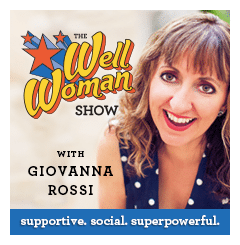 Published on January 1st, 2018 | by Natural Awakenings Publishing Corp.
0
Learn about Legislation with Women's Empowerment Group
On January 31 from 9:30 a.m. to 3:30 p.m., Well Woman Life is hosting its monthly meet up at the New Mexico State Legislature in Santa Fe. Well Woman Life is a group of women who aim to inspire, support and empower others. During this informative event, attendees will learn about the issues they care about, learn about lobbying, and how to make an impact. Speakers include Secretary of State Maggie Toulouse and lobbyist Vanessa Alarid.
"It is important to educate ourselves so we can make informed decisions. Understanding the governmental process makes it easier to have our voices heard," says Giovanna Rossi, founder of Well Woman Life. "Our speakers are incredible women and the more people they can share their knowledge with, the more we can make an impact."
Rossi has extensive experience with the legislative and policy process having held senior staff positions in the New Mexico State Senate, served as a lobbyist for a statewide women's health and rights organization and as Governor Richardson's women's health policy advisor. "In light of the recent sexual harassment stories in the news, I think it's more important than ever that women be empowered to use their voices," she shares.
For more details visit WellWomanLife.com/events.