News Briefs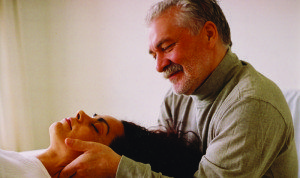 Published on January 1st, 2018 | by Natural Awakenings Publishing Corp.
0
CranioSacral Therapy Classes Begin this Month
Etienne Peirsman, founder of the Cranio Sacral School of the Masters, announces that classes will begin on January 6. A total of four core classes will be offered during the month.
As a meditator for more than 40 years, Peirsman has devel­oped a unique teaching style over the past two decades that adds an extraordinarily compassionate and meditative depth to the methods used by the Upledger Institute and combines a practical, no-nonsense approach with the biodynamic style.
Peirsman has been bringing his life experience to the class­room for over 23 years. He has schools in Belgium and the Neth­erlands and teaches in North America in Santa Fe, New Mexico, and at Bastyr University in Kenmore, Washington, near Seattle. He, along with his late wife Neeto, is the author of the book Craniosacral Therapy for Babies and Small Children, which has been translated into seven languages.
Members of the general public can study CranioSacral Therapy with no previ­ous bodywork experience. This program is also excellent for professional bodyworkers, including massage therapists, Polarity therapists, Rolfing practitioners, acupuncturists, physical therapists, occupational therapists, doctors and chiropractors.
For the complete schedule and more information, call 505-553-5137. To register, visit CranioMasters.com. No application necessary for the program.