Local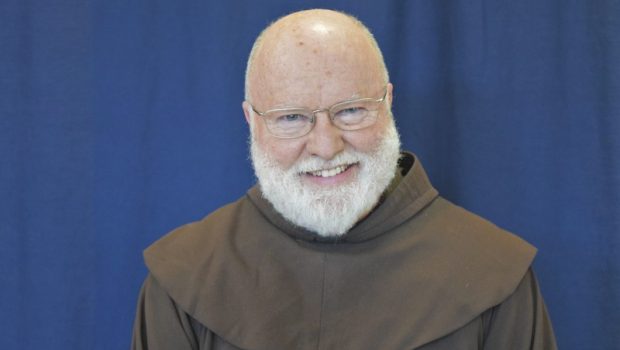 Published on December 1st, 2017 | by Natural Awakenings Publishing Corp.
0
Staying Awake by Father Richard Rohr
The presence of God is infinite, everywhere, always and forever. You cannot not be in the presence of God. It is we who are not present to Presence. All spiritual teaching is about how to be present to the moment. When you're present, you will experience the Presence. But the problem is we're almost always somewhere else either reliving the past or worrying about the future. Daily contemplative or meditative practice is crucial to helping us live in the now. It takes constant intention and practice to remain open, receptive and awake. We carry obstacles to presence in our pockets nowadays, vibrating and notifying and emoji-ing us about everything and nothing.
And let's be honest: most of our digital and personal conversation is about nothing. Nothing that matters, nothing that lasts, nothing that's real. We think and talk about the same things again and again, like a broken record. Pretty soon we realize we've frittered away years of our life, and it is the only life we have. We have to find a way to more deeply experience our experiences. Otherwise we're just on cruise control, and we go through our whole life not knowing what's happening. Whether we realize it or not, Divine Energy is flowing through each one of us. When we draw upon this Source consciously, our life starts filling with what some call coincidences or synchronicities which we can never explain.
This has nothing to do with being perfect, highly moral, or formally religious. Both Jesus and Buddha say the same thing: "Stay awake!" Contemplative practice gradually transforms our minds so that we can live in the naked now, the sacrament of the present moment. Without some form of meditation, we read life through a preferred and habitual style of attention. Unless we come to recognize the lens through which we filter all our experiences, we will not see things as they are but as we are. Zen Buddhist masters tell us we need to "wipe the mirror" of our minds and hearts in order to see what's there without distortions or even explanations—not what we're afraid is there, nor what we wish were there, but what is actually there.
Contemplation is a lifelong task of mirror-wiping. "I" am always my first problem, and if I deal with "me," then I can deal with other problems much more effectively. Mirror-wiping is the inner discipline of calmly observing our own patterns—what we see and what we don't—in order to get our demanding and over-defended egos away from the full control they always want. It requires us to stand at a distance from ourselves and listen and look with calm, nonjudgmental objectivity. Otherwise, we do not have thoughts and feelings: they have us. A clear mirror allows us to simply see the reality of what is. The real gift is to be happy and content, even when we are doing the "nothingness" of a chore, a repetitive task, or silent prayer.  When we can see and accept that every single act of creation is "just this" and thus allow it to work its wonder on us, we have found true freedom and peace.
Adapted from Richard Rohr's Daily Meditations, Practicing Presence, November 24, 2017, and A Clear Mirror, November 25, 2017.
Center for Action and Contemplation
The Center for Action and Contemplation seeks to awaken a more loving world through teachings and practices grounded in the Christian tradition. The Center's conferences, online courses, publications, and the Living School empower people to live out their sacred soul task. Franciscan Richard Rohr founded the Center in Albuquerque
in 1987. James Finley and Cynthia Bourgeault join Rohr as core faculty. Together they are at the forefront of shaping
spiritual thought. As role models and teachers, they help us reconnect with our Source of love and engage in acts of justice and compassion. Join hundreds of thousands around the world in contemplative community. Sign up to receive Richard Rohr's free Daily Meditations at cac.org/sign-up.