Publisher's Letter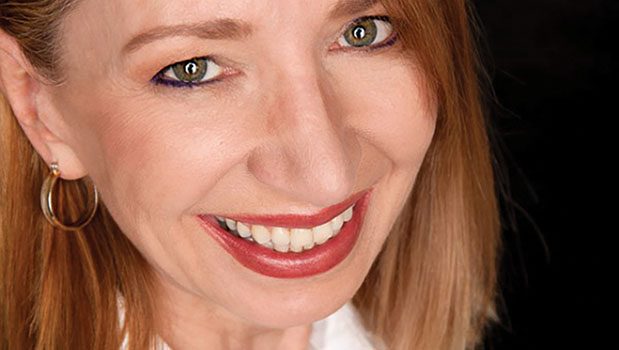 Published on November 29th, 2017 | by Publisher, Natural Awakenings New Mexico
0
Letter from Publisher
Five years ago in December 2012 I took over as the new publisher of the Natural Awakenings New Mexico edition. The New Mexico edition has been around for 13 years now! My first magazine, the December 2012 issue, was published long distance from Florida. I remember being caught up in the stress of packing up our belongings during the holidays season, getting ready for the three-day drive across country and feeling somewhat queasy about stepping into the unknown. After having lived over two decades in Florida, taking the leap of faith to move to the "Land of Enchantment" seemed daunting. They say be careful about what you ask for. In 2012 I was looking for a business that would enable me to segue into the wellness industry while utilizing my long-term corporate retail experience. The Universe answered. Once we have our prayers answered, the reality of what we create seems awe-inspiring and somewhat surreal.
In the January issue in my office surrounded by unpacked boxes and wondering, "What have I done?" The change of environment could not have been more drastic—I went from sea level to 5,000 feet. I was out of breaths the first several months walking up the stairs. It took a while to adjust from the extreme humidity of Florida to the dryness of the high desert—and, of course, tackling my first winter. I worked very hard those first few months to regain previous clients just to have the magazine break even. I remember people telling me they had to wait for "downloads" to get the go-ahead from their masters to advertise. Strange coming from the corporate world!
Part of the screening process with Natural Awakenings Corporate Headquarters was to write down ideas I wanted to bring to the market. I remember writing that I hoped to support a yoga festival and events that were geared to baby boomers. Well, I'm proud to say that we've supported the Santa Fe Yoga Festival for the past three years and were sponsors of the Qigong and Conscious Aging conference this August. Writing things down really works!
Sharing local interviews and articles with renowned health and wellness visionaries and icons such as Barbara Marx Hubbard, Byron Katie, Dr. Andrew Weil, Deepak Chopra, Dr. Judith Orloff, and Master MingTong Gu has been an absolute joy. Getting the opportunity to share their insights with all of you is just one of many reasons publishing this magazine is so rewarding.
In this month's Holiday Issue, we're happy to share the wisdom of Father Richard Rohr and ponder some of the profound theories about humanity that Gregg Braden has to offer. Looking back, I know that 2018 has been a challenging year for many of us. Throughout all of the year's adventurous ups and downs, I've often found myself thinking I'm just grateful to be alive.
We deeply appreciate you, our loyal readers and advertisers. Without YOU the magazine would not be possible. Please, support our advertisers and take advantage of the abundant offerings in this holiday gift giving issue. We love to make health and wellness services affordable for you. If you have been on the fence about marketing your business in the up and coming year, please, check our irresistible offer for new clients.
We hope that our magazine brings you inspiration and empowerment for your own health, wellness and happiness.
Many blessings during this holiday season,
Andrea