Calendar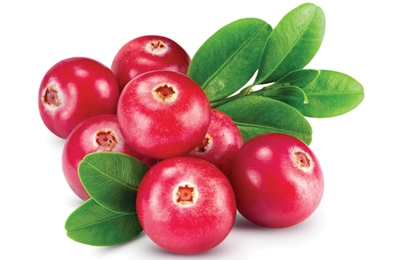 Published on November 3rd, 2017 | by Publisher, Natural Awakenings New Mexico
0
November Ongoing calendar
Daily
Horses & Donkeys Helping You – by appointment. Release pain, trauma, heal relationships, deepen self-trust, increase well-being, creativity and abundance. $180/90 minute session, $395/3 sessions; discounts for seniors, veterans, session packages. Unicorn Mesa, LLC. 505-438-1074. Support@unicornmesa.com. UnicornMesa.com.
Hot Hatha Yoga – 9-10am. Tu/Th. All levels. $15 or class pass. Blue Moon Hot Yoga. 505-795-7778. Info@BlueMoonHotYoga.com. HotYoga-SantaFe.com.
Hot Vinyasa Flow – 9-10:30am. Sun, Mon, Fri, Sat. $15 or class pass. Blue Moon Hot Yoga. 505-795-7778. Info@BlueMoonHotYoga.com. HotYoga-SantaFe.com.
Rise and Shine Hot Vinyasa Flow – 6:30-7:30am. Mon/Wed/Fri. All levels. Taught by Jahan.  $15 or class pass. Blue Moon Hot Yoga. 505-795-7778. Info@BlueMoonHotYoga.com. HotYoga-SantaFe.com.
MONDAY
Spiritual Naturopathy – 2pm CT. Online radio show helps listeners understand why they do what they do, eliminate stress or handle it from a position of strength. Listen to: Unity.FM/program/SpiritualNaturopathy.
TUESDAY
Free Consultations – 10am-5pm. Free 30-minute consultations for first time clients of medical intuitive Ananda Mayi. She has a desire to be of service to those in need. The session is all inclusive and focuses on hidden causes of distress. Private session by appointment. Santa Fe Wellness Center, 1418 Luisa St, Ste 4, Santa Fe. 505-501-0501. LivingAsLove.org.
WEDNESDAY
Intuitive Readings, Coaching and Animal Communication – 9am-5pm. Galaya, intuitive and animal communicator, offers practical solutions for health, relationships, career, business and pets. Appointments: 505-466-3764. ConsultGalaya.com.
Qigong & Healing From Within – 10:30am-12pm. Taoist, Yogic & Shamanic practices cultivate vitality, inner strength and awareness with energy healing, movement, sound, breathwork and meditation. $15, free/first class. Blue Moon Yoga, 826 Camino De Monte Rey, A5, Santa Fe. Allison Lasky: 505-984-8733. AllisonLasky.com.
Children's Christmas Choir Rehearsal – 11am-12pm. In December the choir will sing at local nursing homes and retirement centers. Help spread holiday cheer. Free. Hobby Lobby, 9350 Eagle Ranch Rd NW, Albuquerque. Contact Nico Ashe: 505-313-9513. EagleRanchChurch@gmail.com.
Lunar Rhythms: A Women's Group – 5:30-7:30pm. We will be engaging with the Moon phases as a means to assist us in manifesting our deepest hopes & dreams. We will explore this through Meditation, Ritual, Intention Setting, Art Making and Journal Work. $25/session or buy a 6 session punch card for $120. Art materials included. Mother Root Studio: Art Therapy & Counseling, 1413 2nd St, #4, Santa Fe. 505-252-2215. MotherRootStudio.com.
THURSDAY
Health is Wealth: Class – 7-8pm. Pamela Cornish, DOM, and Chef Karen Hammer will be sharing recipes and a snack of veggies. Vibrance art food music, 4500 Silver Avenue SE, Albuquerque. 505-639-3401.
SATURDAY
Qigong in the Park – 9-10am. Qigong supports optimal health and well-being, and is easy and fun to do; w/certified Qigong instructor Loretta Shiver. Free. Altura Park, Morningside & Hannett NE, Albuquerque. 505-681-1924. QigongInThePark.com.