Spotlight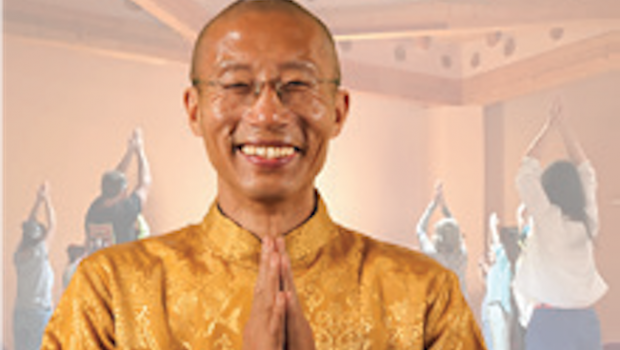 Published on November 1st, 2017 | by Publisher, Natural Awakenings New Mexico
0
Wisdom Healing Qigong Retreat for Practitioners
A Wisdom Healing Qigong VIP Healing Intensive Retreat for Health Professionals, Leaders and Practitioners is being held December 5 to 10 at The Center for Wisdom Healing Qigong in Galisteo, New Mexico.
This exclusive 5-day VIP Retreat is designed specifically to address the unique questions, interests and perspectives of health professionals, leaders and practitioners. Participants will engage in a deeply restorative experience that includes support by other attendees who understand the same perspective, challenges and realities as forward-thinking health care leaders and service providers.
The retreat is led by Qigong Master Mingtong Gu, founder of The Center for Wisdom Healing Qigong who studied at The Zhineng Qigong Center, one of the few medicine-less hospitals in the world that used only mindbody qigong movements, sounds and visualizations as treatments, resulting in a 95 percent effective improvement rate for its more than 200,000 attendees.
During this retreat, Master Gu and his teachers will present and share the profound power and depth of this system, along with its simplicity, accessibility and sustainable benefits, and do so in a concentrated form.
Throughout the five days, participants will engage in conversations about creative and leading-edge ideas to evolve the healthcare paradigm, to dissolve and transform the unique stress of the healthcare field, and to embody the practices and power of inner healing. The group will be able to go deep into exploring how to heal the most challenging health conditions, improve the quality of life, and extend healthy longevity.
"In these difficult times, health care professionals take up their paths and our practices with the intention for healing and well-being. But beyond intentions, you want the practices to work," affirms Master Gu. "You want results. You want proof that these programs and practices deliver."
Of prime importance, participants will be broaching the delicate topic of professional burn-out, compassion fatigue, and the loss of inspiration—a growing epidemic in the health care field—offering real solutions for stress relief, renewal and ongoing self-care.
Location: 40 Camino Vista Clara, Galisteo, New Mexico. For more information, visit ChiCenter.com/HPPRetreat.