Spotlight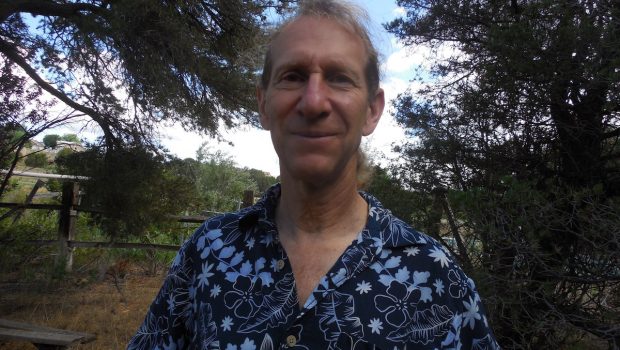 Published on November 1st, 2017 | by Publisher, Natural Awakenings New Mexico
0
Silence is Wholeness
More and more people these days are finding time to schedule silent retreats. With the overwhelming pressures that people face in their regular lives, retreats offer a much-needed refuge and a chance to recover and regain some energy and vitality. "But if that were all that retreat offered, the benefits would be short lived," says Jay Cutts, founder of The New Mexico Center for Meditative Inquiry and Retreat.
For over four decades, Cutts has been attending multiple silent retreats each year and asserts that they have proven to be the most transformative aspect of his life. "Retreat offers a possibility to enter into the very neglected depths of our own existence. It allows space for the deepest obstacles, fears, anxieties and ingrained and built-up burdens of the past to come to light in a direct way so they can begin to heal and to lighten," he explains.
But, affirms Cutts, retreat is more than just the endless processing of old stuff—as critical and healing as that can be. "It also allows the waking up to the deep timeless stillness of being, the ocean of Presence on the surface of which all of these anxieties of life seem to constantly churn," he says. "This profound, undivided still Presence is what we are. Perhaps our deepest pain is that we have lost touch with this."
Cutts shares that magic transpires when we open ourselves deeply to Presence. "When this happens, our life is transformed from a constant concern with our difficulties to an openness to all of life; each moment intimate and whole," he adds.
The New Mexico Center for Meditative Inquiry and Retreat offers an affordable, local annual 7-day retreat and other events in a non-traditional format grounded in simple, direct looking. For more information, call Jay Cutts at 505-281-0684 or visit MeditationNM.wordpress.com.