Local Insights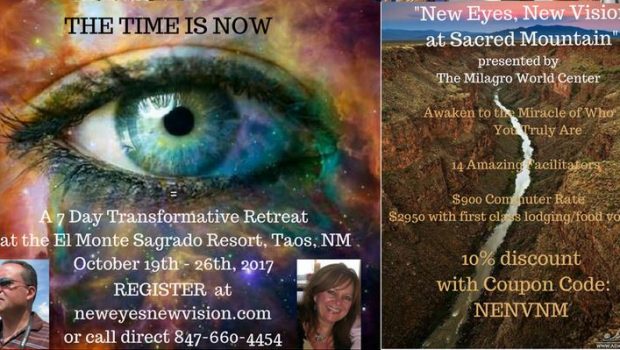 Published on October 2nd, 2017 | by Joseph Rosado
0
The Necessity of Transformational Retreats
by Joseph Rosado
Most of us have discovered that the world can be threatening. And if it is not threatening it is certainly full of never-ending stimulation. Sometimes the stimulation overwhelms us or just wears us down. To thrive and succeed, we simply cannot keep putting up the armor and defense mechanisms without a dose of retreat and self-care.
The truth is that we get defeated by social life, work, relationships, commerce, politics and all the rest of it. It is more courageous to admit it than to pretend there are no problems. In fact, there is deep wisdom in admitting this kind of defeat, because we can then carefully time our transformational retreats. A transformational retreat leads to integration and making space for the fresh and new to enter.
Unless we make space for the new to happen, there can be no growth of any kind. Otherwise, every activity of mind and body goes on repeating itself, from the old, from the past, from what has already been. We move automatically in a time continuum, from past to the future, in our activity and thinking unless we make a conscious effort to stop and allow a space to intervene, in which a new experience is possible.
It is beneficial to make space in our lives from time to time by stopping the continuous flow of activity. Space means being in a state of passivity where no activity or process is going on, where we do not look for any result. This kind of space needs to become an accepted part of daily life; then we can realize the necessity for making another kind of space as well.
When we create this space, we start to become aware of the mental activity which is always going on in the mind. This is the result of living mostly in the active part of the mind. Everyone has a passive or receptive side to their mind as well. We need to learn about the existence of this passive or receptive mind and how to enter into this mind, allowing it to receive new impressions from life, new thoughts, new understanding.
There are times when we all should have times of stillness, which are open ended, without imposing a time limit. It is these moments which can carry us, momentarily at least, beyond the limitations of our lives and mentality. By allowing ourselves these times of complete surrender, we find our awareness elevating and accelerating in keeping with the energies that are prevalent today.
It is only through awareness of ourselves that we can change our being. This means being aware in detail of what is in our being–aware of the mind and its attitudes and how it expresses from moment to moment. We must hold the awareness briefly and then let it go, not seeking to change what was observed. For any effort to change something we don't like does violence to our being and it will prevent real change taking place at the right time.
If we really want our being to transform and grow spiritually—if we really seek for a stage beyond our present state, then we must have the courage to pursue the desire for truth and observe more clearly what is presented to us. We must not be deterred by any reactions or feelings of guilt in relation to what is being observed.
Becoming aware of yourself is like shining light to different parts of your being. This light in itself brings about a change, because many thoughts or attitudes or activities can only exist in darkness. Once light is turned on them they dwindle and fade away altogether – if your awareness (or light) doesn't falter. But, this happens gradually, so do not become discouraged, or give up.
Awareness, to be truly effective, must be followed by acceptance. We need to accept what you see in ourselves, not condone it, but accept that it is part of our being at the moment.
Acceptance helps us to be more-gentle with ourselves. Acceptance makes the space in which change of being gradually takes place in the right way, at the right time.
You made the space (time) in your day to read this, so it's not impossible to make space by unloading some of those old thought forms and patterns that don't serve your highest good any longer.
The veil is lifting because we no longer need it. Our belief in separation from Spirit is ending. The physical world and spirit realms are once again merging. We may no longer need to maintain the illusion of a physical world.
Joseph Rosado is the founder of Milagro World Center and former guardian at the Chalice Well and Peace Gardens in Glastonbury, United Kingdom. He invites all to join him for New Eyes, New Vision at Sacred Mountain, a 7-day Visionary Transformational Retreat being held October 19 to 26 at El Monte Sagrado in Taos. To register and for more information visit NewEyesNewVision.com.