Spotlight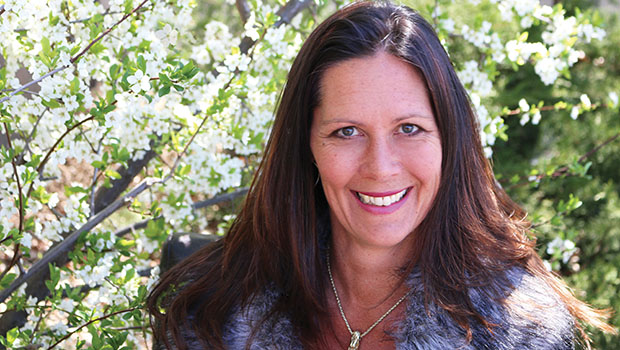 Published on October 2nd, 2017 | by Dr. Amata Jackson, DC
0
Chiropractic Technique Normalizes Brain Activity after Trauma
by Dr. Amata Jackson, DC
People often experience symptoms of Post-Traumatic Stress Disorder (PTSD) after traumatic life events. A recent study led by physician researchers at The Marcus Institute of Integrative Health at Thomas Jefferson University, demonstrated using Neuro-Emotional Technique (NET) effectively and rapidly reduced symptoms of traumatic stress events in patients who had experienced life-threatening medical issues.
Daniel Monti, M.D., MBA, Director of the Marcus Institute of Integrative Health, shares in an article posted on the Jefferson.edu website, "In just four or five brief sessions, patients who received NET reported much less distress, their overall emotional state improved significantly, and the way their brains reacted to stress cues normalized."
The study focused on 23 patients who experienced traumatic stress symptoms lasting for at least six months as a result of distressing cancer-related events. The treatment group received a functional Magnetic Resonance Imaging (fMRI) while listening to a self-reported story of their distressing memory before and after NET. After receiving NET, the fMRI showed normalized activity in a number of brain structures associated with the perception of emotional traumas, including the parahippocampus which is known to be activated by various types of traumatic stress such as PTSD in war veterans and victims of sexual assault.
"This is the first study that our team is aware of, that assessed the combined neurophysiological and clinical effects of an intervention for traumatic stress symptoms, and most importantly, offers a demonstrable solution," says Monti.
One study participant, Elizabeth Koniz, shared that she was fairly skeptical of NET before participating in the study. However, with high anxiety issues now a thing of the past, Koniz says she is living proof that NET works.
What is NET
NET is a mind-body technique that finds and removes neurological imbalances related to the physiology of unresolved stress. NET is a tool that can help improve behavioral and physical conditions.
What Can NET Treat? 
NET Practitioners are nearly unlimited in their ability to address the physical and behavioral stress-related conditions of their patients. These conditions include headaches, body pains, phobias, general anxiety, self-sabotaging behaviors, organ dysfunctions, and so much more. It is important to note that NET does not cure or heal the patient, but rather, NET removes the blocks to the natural vitalism of the body "allowing" the body to repair itself naturally.
NET is truly on the level of the miraculous," says Roxanne How-Murphy, EdD, author of Deep Living: Transforming Your Relationship to everything that Matters through the Enneagram. "It has allowed me to release often lifelong and hidden 'events' in my body, leading to deep healing, more spaciousness, and freedom to take actions that align with my inner truth. I've done a lot of inner work in my life, and this is the most effective body-based healing tool that I've experienced."
Dr. Amy "Amata" Jackson, DC is the owner of Amata Chiropractic located at 826 Camino de Monte Rey, Ste. A3, in Santa Fe. She specializes in treating fibromyalgia, chronic fatigue, adrenal exhaustion and neurological conditions. For more information, call 505-988-9630 or visit
AmataChiropractic.com.