Publisher's Letter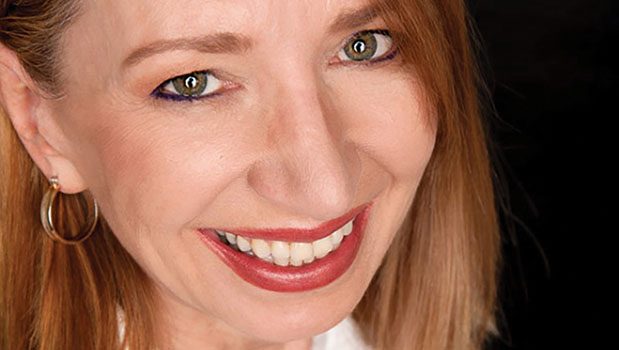 Published on October 2nd, 2017 | by Publisher, Natural Awakenings New Mexico
0
Whether watching the news or taking a stroll down my Facebook feed, I've noticed there seems to be an unusually high amount of turmoil going on in the world right now. There are raging wildfires scorching the Pacific Northwest, major destruction from the massive flooding in Texas thanks to Hurricane Harvey, flood damage in Florida courtesy of Hurricane Irma; and if that weren't enough, North Korea is threatening the U.S. with war and President Trump is retaliating with total destruction of the country if it doesn't abandon its "reckless pursuit of nuclear weapons."
With all of this chaos, it's no surprise that we're dealing with escalating bouts of anxiety and depression. And if you're an empath this all hits you even deeper. As Dr. Judith Orloff, M.D., shares in an interview on page 20, empaths don't have the same boundaries as other people, so they feel everything that is happening around them.
I have many characteristics of an empath. I'm definitely affected when people around me are angry or depressed and also, on the flip side, happy and giddy. And I cannot tolerate hearing stories of sex slavery, child abuse, world hunger or violence as the tragic tales haunt me.
With so much going on outside of our control, it's comforting to know that there are a few things we can control, and that is how we care for ourselves through all of this uncertainty. Life is always going to be shifting on us, it's up to us to bring our best selves to the table.  We can do that by incorporating many things into our lives, such as yoga, meditation, more laughter.
This month's issue really focuses on what we can do to improve our body, mind and spirit—such as the amazing healing effects of chiropractic care. For instance, a recent study demonstrated that the NET chiropractic technique reduced symptoms of PTSD.  Local chiropractor Dr. Wendy Feldman shares that Network Spinal Analysis chiropractic helps release trapped energy, creating a healthier and happier nervous system.
We also have many enlightening events going on, such the Wisdom Healing Qigong Healing Intensive Retreat happening at the Chi Center. And if you're seeking an escape, how about detouring from an ordinary vacation and finding a trip that can truly transform your life? Check out the Transformative Travel section for inspiration.
I hope you enjoy reading the plethora of enlightening articles in this month's issue as I've personally acquired many golden nuggets of wisdom. Speaking of insightful literature, I'll sign off with these wise words by Joseph Campbell.
We must be willing to let go of
the life we planned so as to have
the life that is waiting for us.
Yours truly,
Andrea