Publisher's Letter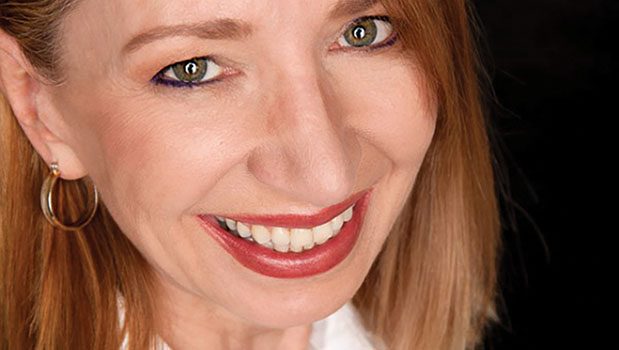 Published on August 31st, 2017 | by Publisher, Natural Awakenings New Mexico
0
The September issue has been an interesting experience in terms of production challenges. With mercury in retrograde and the total solar eclipse upon us tomorrow, Monday, August 21, which simultaneously is also the press release date for this issue, I've had challenges with missing emails and attachments. I've had an on slew of last-minute submissions and revisions. And for some reason I felt propelled to take on transcribing over two hours' worth of audio conversations that we could turn into editorial that I really wanted to share with you.
The Universe works in mysterious ways and I truly believe there was a grander reason I attended two important events preceding the production of this issue. Both outings prepared me and the other attendees to act and think like peaceful warriors so we could better cope with all of the planetary unrest that is taking place during this time.
I was very inspired by many of the wisdom keepers during the first inaugural Qi Gong and Conscious Aging Conference that took place the first weekend of August at the Chi Center for Wisdom Healing Qigong in Galisteo, New Mexico. We are sharing with you highlights of two talks which address different aspects of Conscious Aging. Dr. Joan Borysenko is a distinguished pioneer in integrative medicine and a world-renowned expert in the mind-body connection and shares her secrets about healthy lifestyle practices including diet, telomers, the brain and gut, blue zones and more (see page 34) We also share excerpts of Andrew Harvey's speech on page 36. Andrew Harvey is an internationally acclaimed poet, novelist, translator, mystical scholar, and spiritual teacher. His talk truly set the audience on fire and educated us on the attributes of a productive Elder in this current era.
The following weekend I was with Rebecca Skeele in my third Sacred Ambition experience. Rebecca is a Heaven on Earth Mentor, Wisdom Teacher and Counselor, ordained minister and author. She is well-known as an expert in teaching the inner spiritual tools to initiate a major life shift in consciousness. One of the big takeaways for most attendees was the rekindling of our listening skills. While this was something I learned nearly 10 years ago, somewhere along the way I stopped practicing. Good listening skills are an acquired practice, because so often we anticipate what people are saying or we don't listen because we are eager to wait for our turn, or we over talk people. How about listening for possibility? It's a technique where you leave space when the other person speaks which creates a positive field where miracles can occur. Oh, and did I tell you about Radical Loving?
There have been so many messages from trusted wisdom keepers regarding the time period fortified by this total solar eclipse. They say that now is the time to powerfully set new intentions and visions for our lives while strongly encouraging us to let go of all the things that no longer serve us. In other words, forgiveness work and clearing.
Please join me. The time is now. Sending blessings.
Andrea Schensky Williams