Spotlight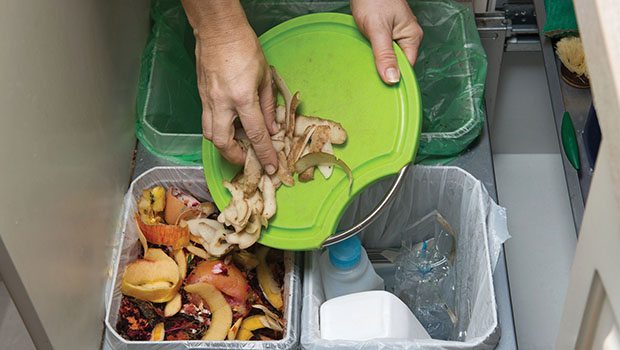 Published on August 30th, 2017 | by Adam Schlachter
0
Steps to a 'Zero Waste' Santa Fe
by Adam Schlachter
"Zero Waste" means designing and managing products and processes to systematically avoid and eliminate the volume and toxicity of waste and materials, conserve and recover all resources, and not burn or bury them. The redesign process focuses on reuse, recycling, composting or upcycling to manage items once they reach the end of their useful life. Santa Fe is moving towards zero waste as our solid waste programs evolve and change. The new automated recycling carts have allowed the City to significantly increase the amount of materials being diverted from the Caja del Rio landfill.
A big factor in a successful zero waste program is making sure that participants understand their actions will either contribute to the success of the program or have a negative impact. Changing behavior is very important and starts with looking at how people buy things. Every company has different packaging and not all of it is accepted in local recycling programs. For instance, if a specific type of packaging cannot be placed in the curbside recycling program, purchasing products that are in acceptable packaging boosts the success of that program. Unfortunately not all items can be purchased in alternative packaging. Items purchased, which cannot be placed in local recycling programs, should not be placed into your cart. Wishful recycling leads to increased cost, increased contamination and reduced recycling.
One of the biggest challenges to local efforts to move toward zero waste was a lack of composting capacity in the region. Over the last year, two new composting facilities have come online which can accept food waste and other organic materials. Reunity Resources operates a facility at the Santa Fe Community Gardens (San Isidro Crossing) and Payne's Nurseries operates a facility co-located at the Caja del Rio Landfill and on Agua Fria. Both of these facilities have been able to increase the availability of composting in Santa Fe.
Eldorado 285 Recycles and the Zero Waste Committee of the Sierra Club have both started to enable zero waste events in Santa Fe. Combined, they have 'revamped' five events attended by over 1,500 people. Their success in changing how these events was managed helped to divert 300 pounds of material to recycling and over 200 pounds of organics to composting.  This was accomplished through using compostable consumables on site (e.g. plates, bowls, cups, etc.), clearly marked containers for each type of material, and volunteers on site to help. ESD (Environmental Services Division) plans to focus on ways to help our local events move towards zero waste as they continue to flourish in Santa Fe.
Adam Schlachter is the education and outreach coordinator for the agency that handles waste and recycling in Santa Fe.