Spotlight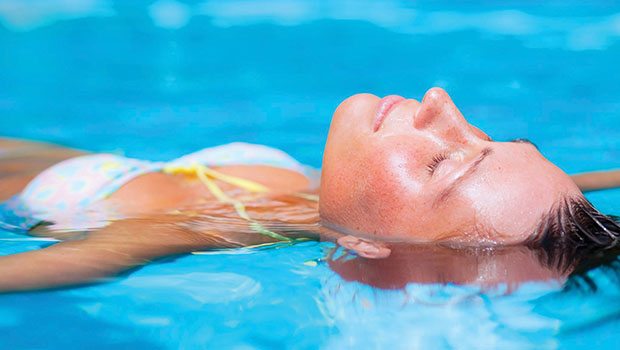 Published on August 30th, 2017 | by Publisher, Natural Awakenings New Mexico
0
Float and become Pain Free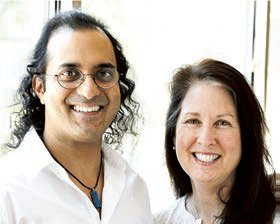 Sunil Pai, MD, and Maureen Sutton, LMT, owners of Sanjevani Integrative Medicine Health and Lifestyle Center, are excited to show the community their Sanjevani REST (Restricted Environmental Stimulus Therapy) Pod, a zero gravity environment that allows the mind and body to truly rest.
"Floatation therapy is a special warm, super saturated solution of saline water with 1,200 pounds of Epsom salt," shares Sutton. "With that amount of magnesium, your body becomes buoyant and floats on top of the water as if you are floating on air." Without any effort the REST Pod relieves pain, accelerates healing, relaxes, improves sleep, and is fun.
"If you suffer from chronic pain, fibromyalgia, arthritis, muscle tension or have anxiety, depression or insomnia, the Sanjevani REST Pod will bring you fabulous relief," assures Pai.
Recently published in American Academy of Pain Management's The Pain Practitioner: Integrative Pain Management for Optimal Patient Care showed therapeutic and health benefits of using the REST pod for:
arthritis
muscle tension
back injury/sports injuries
fibromyalgia/chronic fatigue
anxiety
depression
insomnia
Sanjevani REST Pod gives immense pain relief and immediate relaxation. This instant deep relaxation state allows the body to recover from stress and allows for deeper REM sleep following the session. Blood flow is stimulated through all the tissues, natural endorphins are released, and the brain is brought into alpha waves associated with relaxation, meditation and healing responses. Benefits carry over from one session to the next with progressive improvement. A recent pain study using the REST Pod showed 70 percent of participants had full pain relief during a float session.
Sanjevani Integrative Medicine Health and Lifestyle Center is located at 9001 Holly Ave. NE, Ste. B in Albuquerque. The Center is currently offering floatation therapy specials including a 60 minute float for $60, four floats for $220 and a 60 minute float and massage special for just $130. Feel free to stop by to see the REST Pod and watch an instructional video. For more information, call 505-231-2461 or visit Floatabq.com. 
Here is what some of their recent clients have experienced:
"A float is an exquisite experience. It goes beyond. You experience relaxation, letting go of tension, floating and releasing. A rest in the Pod gives you optimal pain relief, stress reduction and a deep feeling of well-being that lasts for days. Give yourself the best gift ever!" —Nancy
"Complete silence, what a rare experience" — Pauline