Calendar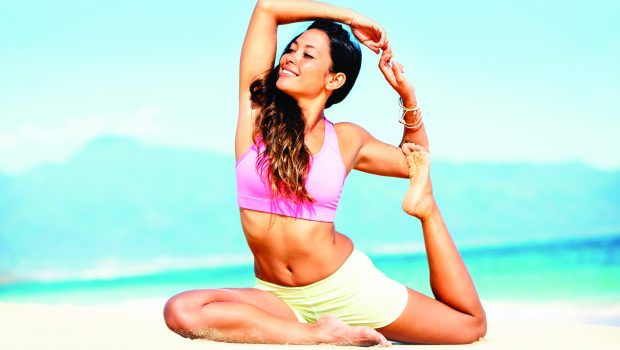 Published on August 29th, 2017 | by Publisher, Natural Awakenings New Mexico
0
September Ongoing Calendar
DAILY
Horses & Donkeys Helping You – by appointment. Release pain, trauma, heal relationships, deepen self-trust, increase well-being, creativity and abundance. $180/90 minute session, $395/3 sessions; discounts for seniors, veterans, session packages. Unicorn Mesa, LLC. 505-438-1074. Support@unicornmesa.com. UnicornMesa.com.
SUNDAY
How to Beat the Sugar and Gluten Blues – 10-11:30am. Six-week series about natural sweeteners that help you heal from sugar and/or gluten related ailments. Feel more energized, think clearer, release allergies, heal, lessen medication intake, and decrease weight and bloating. $299. The Source, 3532 Anderson Ave SE, Albuquerque. Michelle Hale: 505-925-4551. MMHale@unmmg.org.
MONDAY
Spiritual Naturopathy – 2pm CT. Online radio show helps listeners understand why they do what they do, eliminate stress or handle it from a position of strength. Listen to: Unity.FM/program/SpiritualNaturopathy.
WEDNESDAY
Intuitive Readings, Coaching and Animal Communication – 9am-5pm. Galaya, intuitive and animal communicator, offers practical solutions for health, relationships, career, business and pets. Appointments: 505-466-3764. ConsultGalaya.com.
Qigong & Healing From Within – 10:30am-12pm. Taoist, Yogic & Shamanic practices cultivate vitality, inner strength and awareness with energy healing, movement, sound, breathwork and meditation. $15, free/first class. Blue Moon Yoga, 826 Camino De Monte Rey, A5, Santa Fe. Allison Lasky: 505-984-8733. AllisonLasky.com.
Mindful Eating and Living – Sep 6 &13. 5:45-7:45pm. Participants learn a clinically proven new approach of mindfulness to hone their skills toward healthy eating and weight issues. $250/classes, food, course book and guided meditation CDs. Registration, Michelle Hale: 505-925-4551. MMHale@unmmg.org.
THURSDAY
Mindfulness Based Stress Reduction – Sep 7, 14. 5:45-8pm. Comprehensive study and practice of mindfulness meditation: how to reduce stress, manage pain, help with sleep issues, addictions, high blood pressure, anxiety, depression in our daily lives and more. $350/one day retreat, course book and 8 guided meditations. Registration, Michelle Hale: 505-925-4551. MMHale@unmmg.org.
52 Card Archetypes: Weekly Discussion – Begins Sep 21. 3pm-3:30pm. One card will be discussed each week for 52 weeks. Refreshments provided. Come with a friend! Hosted by Oracles author Ana Cortez, next door to Meow Wolf. Free. Magic Mirror, 1364 Rufina Circle, Ste #1, Santa Fe. 505-603-0012. AnaCortez.com.
Heal Your Gut, Heal Your Hormones – 6-7:30pm. Six-week course about the link between your gut and your hormones. Naturally balance your hormones to increase energy, stabilize your moods, enhance the quality of your sleep and release stress and anxiety. The Source, 3532 Anderson Ave SE, Albuquerque. Michelle Hale: 505-925-4551. MMHale@unmmg.org.
SATURDAY
Qigong in the Park – 9-10am. Qigong supports optimal health and well-being, and is easy and fun to do; w/certified Qigong instructor Loretta Shiver. Free. Altura Park, Morningside & Hannett NE, Albuquerque. 505-681-1924. QigongInThePark.com.