Calendar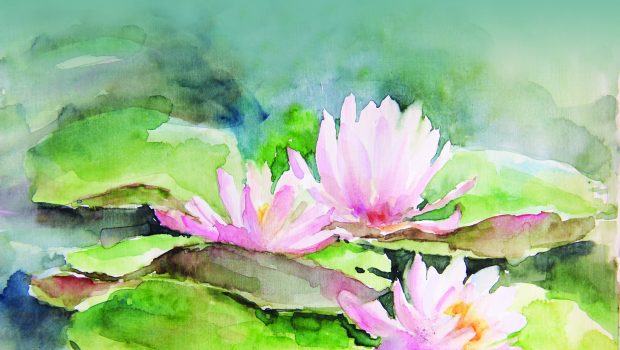 Published on August 29th, 2017 | by Publisher, Natural Awakenings New Mexico
0
October through December Save The Date Calendar
SAVETHEDATE
TUESDAY, OCTOBER 3
Activate Your Mind Power – 7pm. Tim Simmerman Sierra, director of the Hypnotherapy Academy, will teach this class about practical spirituality, self-improvement and holistic healing. Learn about helping people heal through hypnotherapy. Free. Hypnotherapy Academy of America, 2132 Osuna Rd, NE, Albuquerque. To reserve a seat: 505-767-8030.
SAVETHEDATE
FRIDAY, OCTOBER 13
Ki-Gong Training – 10:30am-1pm or 6:30-9pm. Training by Ki-Gong Master Chung Suk. The flow of Ki (energy) is done by opening the acupressure points with stretching and twisting the body in repetitive and precise movements. Relaxation and deep breathing training as well. $100/by Sept 30, $120/after. Body & Brain Yoga & Tai Chi, 6300 San Mateo Blvd NE, C2, Albuquerque. 505-797-2211. BodyNBrain.com.
SAVETHEDATE
TUESDAY – FRIDAY, OCTOBER 17-20
SyNAPSE Retreat/Training with Dr. Joan Borysenko for Behavioral Health Professionals – SyNAPSE, encompassing a lifetime of Dr. Borysenko's mind-body research and teachings, delivers personalized, heart-centered, mindfulness-based, meaning-full tools for your healthcare practice and your life. Retreat 2017 incorporates the best of science, nutrition, awareness training, positive psychology, spirituality and epigenetics. Earn up to 20 CEUs. $1695; includes tuition, food and lodging, commuters welcome. Immaculate Heart of Mary Retreat and Conference Center, 50 Mt Carmel Rd, Santa Fe. For more information, visit JoanBorysenko.com/Synapse-October-2017/.
SAVETHEDATE
THURSDAY, OCTOBER 19 – SUNDAY, OCTOBER 22
"Reclaim Your Sovereignty: Live a Blissful Life" Women's Retreat – Thurs, Oct 19, 6pm-Sun, Oct 22, 12pm. A creative workshop exploring the soul's sovereignty through meditation, sacred processes and conversation; w/Margaret Hansen. Meals included, not lodging fee. $777; preregister. Verde Retreat Center, Carson (between Ojo Caliente & Taos). JourneysOfSerendipity.com/Retreats/Taos. Margaret Hansen: 540-327-4603 or TravelWoman3@aol.com.
SAVETHEDATE
THURSDAY, OCTOBER 19 – OCTOBER 26
New Eyes, New Vision at Sacred Mountain – Thurs, Oct 19, 3:30pm-Thur, Oct 22, 12pm. Visionary Retreat at the El Monte Sagrado Resort and Spa, with 14 facilitators to weave a new story. If you desire to give more, love more, create more and nurture your voice to help support positive change, this event is for you. $900/commuter rate prepaid/at the door, $2950/prepaid including lodging and food voucher. Milagro World Center. Info: 847-660-4454 or Nina@ MilagroWorldCenter.com. NewEyesNewVision.com.
SAVE THE DATE
FRIDAY, OCTOBER 20
Before I Die ABQ Festival – Time varies by event, The inaugural Before I Die ABQ Festival offers multiple upbeat activities for people to openly think about, talk about and do something about our mortality. Events include a yoga class, cemetery, funeral home, OMI field trips, art, movies, panel discussions, parties, and Death Café conversations. Free and low-cost events vary. A Good Goodbye. 505-265-7215. Info: Gail_Rubin@comcast.net. BeforeIDieABQ.com.
FRIDAY, OCTOBER 20
Pelvic Integration – Oct 20-22. Explore the structure and function of the psoas and interrelationship with the pelvis, breath, alarm system, emotions and more. Part of the Cranio Sacral series, class is taught by Susan Maycock. $350. Blue Desert Hale, 38 Pine Haven Rd, Tijeras. 505-503-5137. BlueDesert.org. CranioMasters.com.
SAVETHEDATE
THURSDAY, OCTOBER 26 – 28
Well Woman SuperPOWER Retreat – 1-5pm. Find and use your superpowers in your professional and personal life; rejuvenate and connect with other powerful women while enjoying the beauty and ambiance of Sunrise Springs Resort. $349. Well Woman Life, 242 Los Pinos Rd, Santa Fe. WellWomanLife.com/Retreat.
SAVETHEDATE
SUNDAY, NOVEMBER 5
Intuitive Guide Certification Training w/Equines – Ten Sundays, Nov 5, 2017-June 17, 2018.10am-4:30pm, Do you feel a special connection to nature and/or animals? Training employs earth energy and equine guides to refine intuitive strengths, and release anything standing in the way of manifesting dreams. No healing or equine background required. Support for all aspects of setting up your intuitive healing practice provided. Space limited to provide maximum support to all trainees. 15% tuition discount with signup by Sep 15. Unicorn Mesa, LLC, dba Your Divine Light. Chantal for more info or to reserve: 505-438-1074. UnicornMesa.com.
SATURDAY, JANUARY 6
Cranio Sacral Basics – Jan 6-9. 9am-6pm. Learn to feel and connect to the basic cranial rhythms and see how they impact the body. Learn to give a full basic session. $575. Blue Desert Hale, 38 Pine Haven Rd, Tijeras. 505-428-9203. 505-503-5137. BlueDesert.org. CranioMasters.com.