Spotlight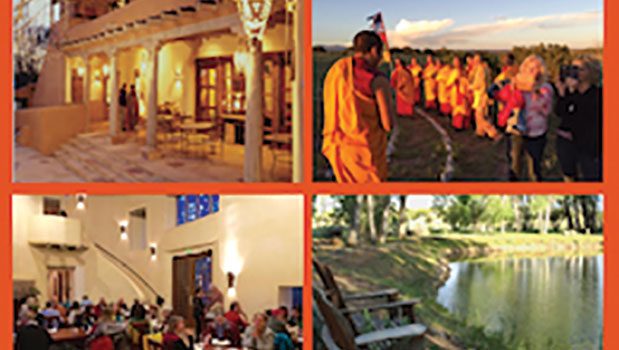 Published on July 28th, 2017 | by Sallena Pool
0
What are Wisdom Healing Qigong Intensive Retreats?
by Sallena Pool
Over the course of one to four weeks in Retreat, students of Wisdom Healing Qigong Intensives offered by The Chi Center, learn a natural healing science, process, and protocols that have been proven successful through decades of testing at the medicine-less Zhineng Qigong Hospital in China.
Qigong is a well-documented time-proven practice that improves the flow of Chi (energy) inside the body. Chi (sometimes spelled Qi) maintains life processes through the exchange of energy with substances like air, food, sensory experiences, and universal energy. Retreat attendees learn to incorporate methods of inducing and attracting Chi through movement, sound and vibration, and using the mind's intention — practices they can use for a lifetime of well-being.
Those who benefit from Wisdom Healing Qigong are often working with serious physical or emotional diseases; stressed, depleted, full of anxiety, or depressed; wanting to strengthen their endocrine and immune systems; caregivers of their family or others who have disease; and/or those seeking powerful tools for self-healing, awakening, or expanding their professional capacities.
Modern research reveals that Qigong training and practice activates the body's natural abilities to heal.  Qigong initiates relaxation responses, decreasing heart rate and blood pressure; alters neurochemistry profiles moderating pain, depression and addictive cravings, as well as optimizing immune capability; enhances the efficiency of the immune system through increased rate and flow of lymphatic fluid; improves resistance to disease and infection and increases the efficiency of cell metabolism and tissue regeneration; coordinates right/left brain hemisphere dominance promoting deep sleep, reduced anxiety and mental clarity; and induces alpha and theta brain waves that reduce heart rate and blood pressure, thus facilitating relaxation, mental focus, and even paranormal skills.
If you'd like to consider attending the next Chi Center Healing Intensive Retreat that begins September 29, 2017, check out all the details at www.ChiCenter.com/Retreat.  You can participate from 1-4 weeks. There you'll find dates, photos, videos, research data, pricing, and testimonials from Retreat attendees who often return several times per year to develop deeper levels of wisdom and healing!  Some live-stream options may be available. Call 1-800-959-2892, Email admin@ChiCenter.com