Publisher's Letter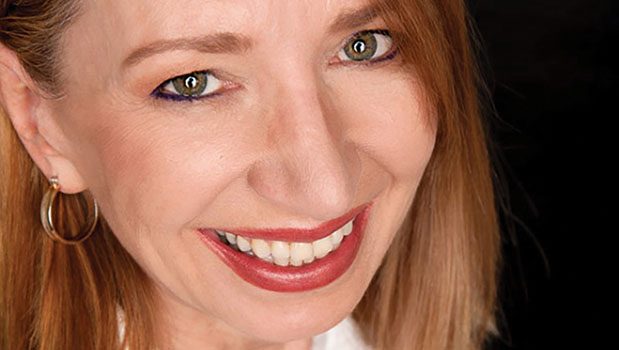 Published on July 28th, 2017 | by Publisher, Natural Awakenings New Mexico
0
Study nature, love nature, stay close to nature. It will never fail you.
~Frank Lloyd Wright
This month's cover features one of the most fascinating women in the self-help industry–Byron Katie. I've been fascinated with the work of Byron Katie ever since I first read her book Loving What Is years ago. Katie is the creator of The Work, a process of self-inquiry based on four questions that help one to identify and question the thoughts that cause suffering. For over 30 years, this simple yet powerful method has helped thousands of people around the globe choose to think kinder, more compassionate thoughts.
The Work is about opening to your heart and allowing yourself to realize there is always more to the story than you've been telling yourself. Those stories often cause needless misery as they are based on unquestioned thoughts. As Katie so eloquently explains in her books and on her website, it's when we believe our thoughts that we suffer. When we choose not to believe them, we don't. We can find more joy and freedom when we choose not to believe those thoughts that cause us grief.
The Work is about fully embracing all of life and being open to the reality of the world around us. If we're upset about the state of the world today, it's because we're caught up in the thoughts we are allowing to create negative feelings within us. Just because somebody throws a ball at us, doesn't mean we have to catch it.
In today's political arena, there's so much stress, polarization and judgment of others going on right now. There's no better time than the present to discover The Work and see how it can make things shift for you. In this month's feature article (page 20) you can read more about Katie, who has made it her life's work to teach others how to end their own suffering and show up with more joy in their lives.
In addition, we have several amazing events coming up that will help reduce stress and improve your overall health and well-being. Those happenings include the first annual Qigong and Conscious Aging event being held August 4-6 at the Chi Center in Galisteo; the Chi Center Healing Intensive Retreat with Master Mingtong Gu beginning September 29 at The Chi Center and The Fourth Annual Santa Fe Yoga Festival taking place October 6 to 8.
Be sure to mark your calendar for these events and others you will find within these pages.
Wishing you a wonderful month of August!
Andrea