Publisher's Letter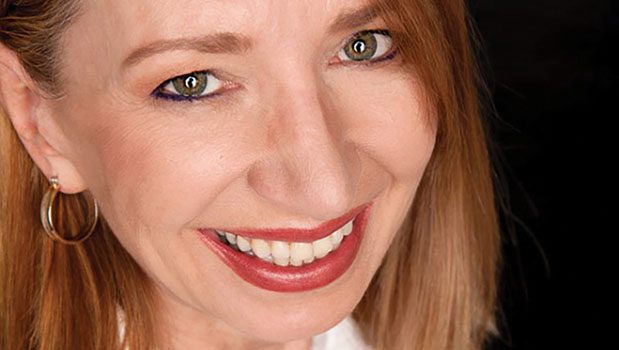 Published on June 29th, 2017 | by Publisher, Natural Awakenings New Mexico
0
The more man meditates upon
good thoughts, the better will be


his world and the world at large.
~Confucius
Welcome to our July Summer issue! While it's hard to believe we're already past the halfway mark of the year, it actually feels like an entire year with the fast pace of events unfolding in our world. That's why it's so important that we take care of ourselves and keep our precious bodies, minds and spirit in harmony and balance.
You may have noticed that we've had self-care themes for several months now. We've covered food sensitivities, chronic pain and in this issue, we explore natural ways to detox starting on page 22. We live in such a toxic world that some form of detox is imperative for everyone at some point in their lives. Whether it's a weekly, monthly or annual event, taking the time to properly assist our bodies in removing toxins can help keep us thriving for years to come.
So many local practitioners participated in this month's issue and I'm happy to share their expertise with you. Be on the lookout for the following articles from our local healthy living community.
Page 25 – Dr. Harold Steinberg, a chiropractor in Santa Fe shares insights for detoxification
Page 26 – MSM (Methylsulfonylmethane) for Detoxification and Health by expert structural integration bodyworker Brian Terry
Page 26 – IV Vitamin and Mineral Therapy by Annie Rafter
Page 27 – Naturopathic Medical Approach to Safe and Thorough Detoxification by Dr. Karla Koch, DOM
Page 30 – Pilates Santa Fe Spa Services is offering detox footbath, ozone therapy and infrared sauna options
Page 31 – Cutting Edge explains why we need "health step" for natural elimination
Page 31 – Michael's Health offers organic detox products for elimination
We are also very excited about the up-and-coming Qigong and Conscious Aging Conference being held August 4 to 6. This amazing event, sponsored by Natural Awakenings,  features three days of panel discussions and well-known speakers including Andrew Harvey, Father Richard Rohr, Dr. Joan Borysenko, Dr. Judith Orloff, Dr. Gregory Shushan, Nathan Crane, Master Mingtong Gu, Sedena and George Cappannelli and the incredible musical talent Robert Mirabal. For a schedule and details please review pages 18 through 21 as well as our cover.
And speaking of festive events, the 4th annual Santa Fe Yoga Festival is being held on Labor Day weekend, August 31 to September 3. The festival features daily meditations, yoga classes with nationally renowned instructors, hikes, farm-to-table dinners, DJ hosted pool parties, and live music. Read more about it on page 17.
This month, I'm personally looking forward to a "social media and device detox" while enjoying Pacific Ocean breezes and blue skies, warm tropical sunshine, and slipping into the island time rhythm.
I hope you are enjoying these first magnificent days of summer. I look forward to re-connecting for the August issue.
Andrea
Publisher Natural Awakenings Northern New Mexico