Calendar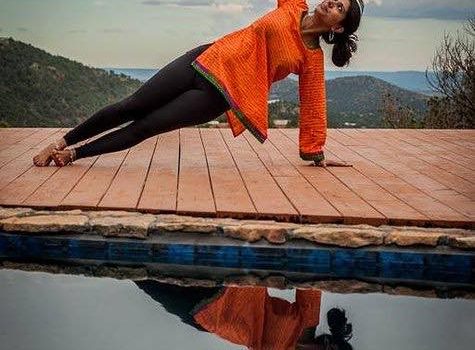 Published on June 27th, 2017 | by Publisher, Natural Awakenings New Mexico
0
Planahead August through September
WEDNESDAY, AUGUST 2
Pachakuti Mesa Tradition Link Up – 7-8:30pm. An opportunity to be part of a community of mesa carries to learn from each other and share our mutual and unique experiences. Free.
Directions & details: Dr. Phyllis Clay 505-918-4388.
SAVE THE DATE
AUGUST 4, 5, 6
Qigong & Conscious Aging Conference – The conference will integrate the work of world-class wisdom keepers, authors and experts and a vibrant practice of qigong. The list of presenters includes: Robert Mirabal, Dr. Judith Orloff, Father Richard Rohr, Joan Borysenko, Andrew Harey, Dr. Gregory Shushan, Master Mingtong Gu, George Cappannelli, Sedena Cappannelli, Nathan Crane and others. Live panels, films and videos, uplifting music, food, and outstanding accommodations at the Chi Center. To receive a Natural Awakenings discount visit ChiChenter.com/QCAConf2017. For more information, call 505-470-6295 or email sedena@agenation.com. Wisdom Healing Qigong Center, 40 Camino Vista Clara, Galisteo, NM 87540.
SAVE THE DATE
August 10, 11, 12
Your Sacred Ambition Annual Live Event – Three days dedicated to you and your work in the world. If you have a big dream in your heart and are looking for an authentic way to bring it forward, find support and embody that sacred calling, this event is for you. $325, $150/Luminary Experience. Hotel Chaco, 1998 Bellamah Ave NW, Albuquerque. Info: 505-795-4751. RebeccaESkeele.com/your-sacred-ambition-2017 505-795-4751.
SATURDAY, AUGUST 12
Cranio Sacral Sphenoid Studies and Intelligence – 9am-6pm. Learn to increase the flexibility of the cranial base and allow the brain to function within the maximum space available. $575. Blue Desert Hale, 38 Pine Haven Rd, Tijeras. 505-428-9203. 505-503-5137. CranioMasters.com.
SAVETHEDATE
SUNDAY, AUGUST 13
Annual Seton Birthday Celebration – 2-4:30pm. The Academy celebrates with the opening of a new art exhibition in the Seton Gallery. Special Guests: Dancing Earth Indigenous Contemporary Dance Creations. The event is in honor of Ernest Thompson Seton's 157 birthday. Free. Academy for the Love of Learning, 133 Seton Village Rd, Santa Fe. 505-995-1860. ALoveOfLearning.org.
THURSDAY, AUGUST 17
Cranio Sacral Talking to the Heart and the Birth of Love – 9am-6pm. Engage cellular intelligence and speak directly to structures inside the body. Release blockages from around your own heart and those of your client. $595. Blue Desert Hale, 38 Pine Haven Rd, Tijeras. 505-428-9203. 505-503-5137. CranioMasters.com.
SATURDAY, AUGUST 26
Horses & Donkeys Helping Humans 1/2 Day Retreat – 12-4pm. Relax, de-stress and embrace joy, ease and well-being in tranquil setting supported by loving equine friends. Space intentionally limited, reserve yours early. $125/by Aug 12, $160/after. Unicorn Mesa, LLC, San Marcos Area, Santa Fe. 505-438-1074. Support@UnicornMesa.com. UnicornMesa.com.
SAVETHEDATE
DATE & SCHEDULE ANNOUNCEMENT TO FOLLOW
Fourth Annual Santa Fe Yoga Festival – The event features a multi-day celebration of daily meditations, yoga classes with nationally renowned instructors, hikes, farm-to-table dinners, DJ hosted pool parties, movies and live music. Early bird passes $199; Adventure Passes and Fiesta 1 Day Passes will be on sale for $99. After that, ticket prices rise to $299 and $199. Tickets are also available for individual speakers and events. For more information visit SantaFeYogaFestival.org.
SAVE THE DATE
MONDAY, SEPTEMBER 11
500-Hour Hypnotherapy Course Begins – Accelerated certification course in hypnotherapy taught in two-week modules. After completing the first 300 hours (modules 1-3), students are eligible for certification as hypnotherapists with the International Board of Hypnotherapy. Hypnotherapy Academy, 2132 Osuna Rd NE, Ste B, Albuquerque. Register: 877-983-1515. HypnotherapyAcademy.com/course-content.