Publisher's Letter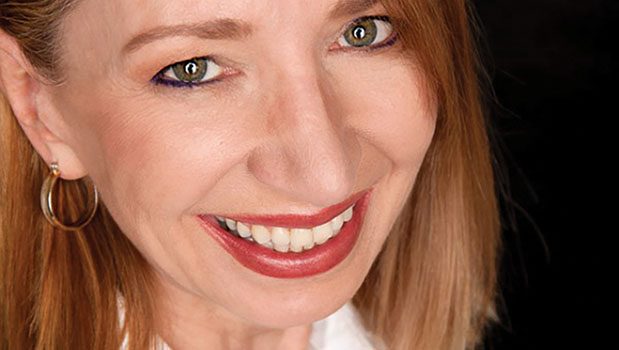 Published on May 30th, 2017 | by Publisher, Natural Awakenings New Mexico
0
As I write this letter, I realize I'm still floating on the positive energy vibes from the Natural Awakenings publisher's conference I attended in Orlando, Florida. During this amazing event, there were over 50 of us connecting, learning and inspiring each other. Now we are all home energized and beaming with new ideas and initiatives.
Our CEO and founder Sharon Bruckman kicked off the conference re-connecting us with the big "why" of becoming a Natural Awakenings publisher. As we went around the room sharing our backgrounds and stories about how we felt driven to become publishers, we noted there was a common theme: We had all experienced a major lifestyle change. Whether we said goodbye to our corporate jobs or experienced health issues that led us to diving into natural health and wellness, we all felt the same irresistible urge to help spread the word.  Many publishers were introduced to Natural Awakenings while traveling and saw the need for it in their market. In my case, I was led by divine guidance and moved from one state to another to buy an existing publication.
I walked away from the conference feeling more motivated and inspired than ever about the work that we are doing through Natural Awakenings. This family of publications is a much-needed presence during these turbulent times. We seem to be facing the threat of losing so many things we have taken for granted. At stake, right now is the protection of our rivers, oceans, national monuments and the earth itself by ignoring global warming.
In addition, the possibility of people losing health insurance or incurring rate increases is looming. This makes it more important than ever for us to take charge of our precious health in order to prevent illness and disease.  We need to give our bodies and minds as much support as possible to cope with the stresses that are placed upon us on a daily basis. We must also do what we can to preserve our resources and protect the environment, animals and our children. And of course, now more than ever, we need to embrace the true meaning of community and learn to wholeheartedly support one another. Please look to Natural Awakenings as your "go to" resource that provides alternatives and information about living a healthy and sustainable lifestyle.
Here are just a few of the many amazing changes you will be seeing over the next few months.
Re-design of the Natural Awakenings logo
Formatting changes inside the magazine
Access to better quality paper to improve the appearance of the magazine
Online submissions of the resource guide and calendar
More quality time with our clients by using new apps to streamline production, billing and communication
Very competitive national ad opportunities to reach an audience of over 3.5 million readers in 84 markets accessible to any business that wants to take advantage of national branding
I am looking forward to sharing all these up-and-coming changes with you, my dear Northern New Mexico family. Together, we can make a big difference!
Happy Father's Day in celebration of all dads!
Andrea Schensky Williams