Spotlight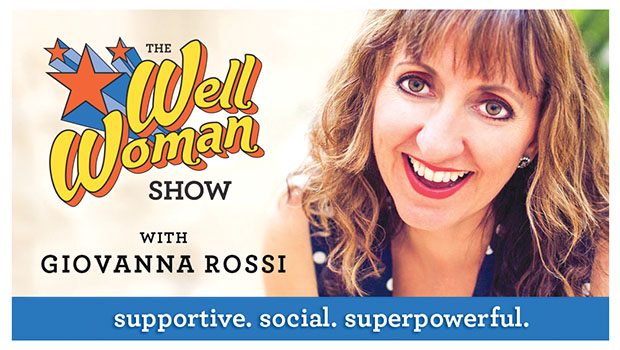 Published on April 30th, 2017 | by Publisher, Natural Awakenings New Mexico
0
Spotlight on Giovanna Rossi
In 2004, Giovanna Rossi led a delegation of 400 women from New Mexico to Washington DC for the March for Women's Lives. Since then, she has focused on systems level and policy change to improve the lives of women and families. After serving as Governor Richardson's women's health policy advisor, she started her own business dedicated to growing a global community of women called Well Woman Life to support one another to live their best life, whatever that means to them.
"More women are stepping into leadership roles in their personal, professional and community lives than ever before. There is a move to act and respond to life from a place of love rather than a place of fear, and women are leading the way," says Rossi, producer and host of The Well Woman Show, who recently travelled to Washington DC to participate in Sister Giant, the conference organized by Marianne Williamson to address the intersection of spirituality and politics that drew almost 2,000 people.
In March of this year, Rossi hosted a group of women in Santa Fe to learn about the legislative process at the roundhouse. Speakers included legislators, lobbyists and activists.
According to Rossi, our lives can be organized into four stages: Receptive, Responsive, Passive and Active. All four stages are necessary parts of the Well Woman Life Cycle, and depend upon the intersection of "internal superpowers" and "external supports."
"Superpowers are internal, and are accessible already but we don't always use them," explains Rossi. "They can include self-love, self-acceptance and self-care. Supports are external; they are outside of you, and include your family, work and community structures and systems. We are in the Receptive stage when we have a high level of both internal superpowers and external supports."
Rossi shares that if we don't nurture ourselves, however, it is easy to move into burnout, or Responsive, which is when we have a high level of external supports but our internal superpowers are low.  "In order to get out of burnout, we must 'linger' in the Passive stage. This is where we slow down, listen and build up our superpowers once again. Then, we are ready to move into the Active stage, where transition and change are common," she says.  "It is only when we understand these four stages that we can begin to live our lives to the fullest, embracing each stage as necessary steps in life's journey."
The Well Woman Show airs on KUNM 89.9 FM the second Friday of the month and on iTunes every week. There are related events every month in Albuquerque and Santa Fe. Event details can be found at
WellWomanLife.com/events.