Spotlight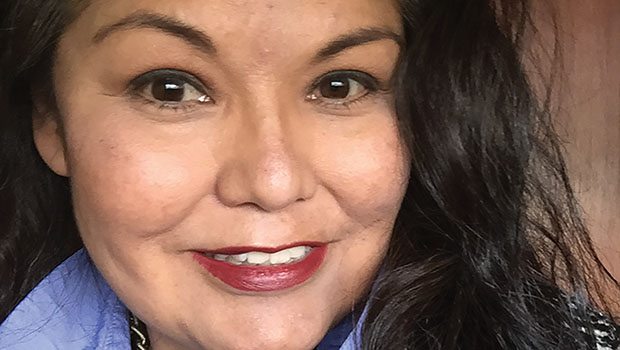 Published on April 30th, 2017 | by Publisher, Natural Awakenings New Mexico
0
An Enchanted Uprising from the Land of Enchantment 
Spotlight on Dawn Ferguson
Last fall, Albuquerque-raised Dawn Ferguson, who is from the Navajo Nation in Arizona, felt a yearning to head to Standing Rock, North Dakota. "My sister lives in Montana, so we packed up the car and hit the road, picking up my sister and her family on the way," she recalls. "We took a collection of warm winter coats and Navajo preferred food items, like Bluebird Flour, as well as Navajo herbs and medicines."  Ferguson was glad that she went to this life-changing event. "The concern and enthusiasm of the people in the camp was inspirational and contagious," she says.
Arriving back in Albuquerque, Ferguson felt like a warrior.  She was determined to take action and help bring attention to the injustices against Native Americans—especially in areas of Native land abuses, energy development and health and education.
When an opportunity to attend the Women's March in Washington, DC arose, Ferguson jumped on the bus with other passionate women and family members to take a stand for women's rights.  After returning home from the March, this handful of women decided to start their own organization focusing on issues affecting all New Mexicans. "We call our New Mexican delegation to DC, Enchanted Uprising, as we are from the Land of Enchantment," says Ferguson.
Enchanted Uprising's goal is to build awareness and be a platform where locals can become trained, involved and empowered to further advocate for important issues that affect all New Mexicans.
Ferguson hopes that others will be inspired to become active in their organization.  "Like the Women's March in DC recognized our presence and gave power to our voices, we, too, can be a powerful conduit to the presence, voice and advocacy of New Mexico women," she adds.
For more information, visit EnchantedUprising.org.