Business Profile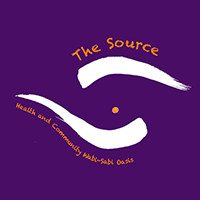 Published on February 3rd, 2017 | by Publisher, Natural Awakenings New Mexico
0
The Community Center at the Source
For over a decade, The Source has been building a community of healing and wellness professionals, offering eclectic events with both local and visiting talent/teachers/speakers and outreaching to a neighborhood. The Source has over two dozen practitioners who are all a part of this web of connection, including local coffee roaster, Michael Thomas Coffee; a wheatgrass and baby greens business; The SourceForest—an experimental community garden food forest; a small labyrinth collaborative-art site; a turtle pond, and many more outdoor nooks to meet, open one's laptop, work and just be.
Health, wellness and personal growth for both individuals and community is at the heart of The Source's mission. With a wide and diverse collection of practitioners, modalities, services, events and experiences to choose from, people can find the help they need and feel a sense of belonging.
The Source is an ideal meeting space for classes, workshops, groups, events, parties, art shows and concerts.
The Community Center at The Source
1111 Carlisle Blvd SE, Albuquerque
505-265-5900
abqsource@gmail.com
TheSourceABQ.com