Publisher's Letter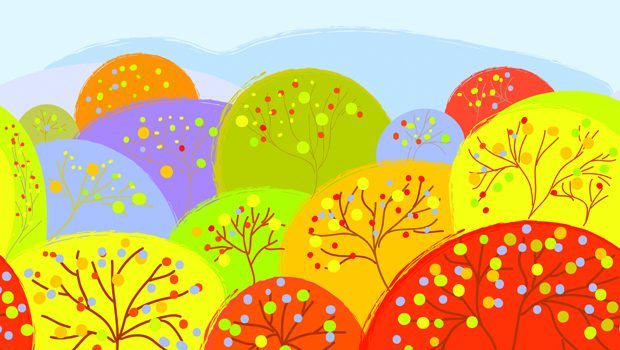 Published on October 3rd, 2016 | by Publisher, Natural Awakenings New Mexico
0
October Publisher's Letter
We can never obtain peace in the outer world until we make peace with ourselves.
~Dalai Lama
I can't believe we are already heading into October! Soon the helicopters will be circling above our homes with the onset of the Albuquerque International Balloon Fiesta, the largest ballooning event in the world. Our skies will be brightened up for one week with close to 600 balloons that take off every morning weather permitting. I love autumn and October when Mother Nature puts on the color display with the change of leaves and temperatures are getting cooler.
As a publisher, it's fun to seek out great local examples in each new edition of the magazine. This month I discovered a wonderful website called LabrynthLocator.com that shows where to find the over 106 labyrinths we have in New Mexico. The website is the perfect complement to our to Fit Body article (page 18).
Labyrinths inspire walking meditations and are ideal for those who cannot sit still as in traditional meditation. The article covers the three stages of walking a labyrinth and the unexpected answers one may receive when taking a quiet reflective walk in a labyrinth. The local Santa Fe Labyrinth group states there are over 33 labyrinths in the area (page 19). I was excited to speak with James Jareb, artist and genius, who built Stardreaming outside of Santa Fe. This 22-acre sacred site features several labyrinths and temples (page 20).
The chiropractor article (page 14) describes how many chronic complaints, aside from back pains and spinal injuries, that chiropractic doctors can treat. Chiropractors offer great alternatives to the treatment of chronic diseases such as arthritis, Attention Deficit Disorder, chronic sinus infections and high blood pressure. It is also helpful that health insurance covers chiropractic treatments. We are happy to be blessed with many talented chiropractors in our local community. A few of them stepped out to share their specialty. If you've been searching for a chiropractor, be sure to check out the ones participating in this monthly issue.
Our feature article about "change makers" honors people or organizations that truly make a difference. We are happy to highlight several that we thought aligned with our holistic, independent and diversified audience. Christine Glidden's organization Women2Be donates feminine napkins and underwear to women in impoverished countries, like Guatemala or Nepal. It's shocking to realize that many women in other countries miss school or work and jeopardize their education because they are forced to stay home during the "time of the month." Alan Hoffman from Santa Fe founded "A Parallel World," a website and online market place that supports the use of green energy, building materials and educates consumers. The website makes it easy to find and shop green businesses and is slated to roll out nationwide. Maxandjane, an organic skincare company in the Jemez mountains, grows all the ingredients on their land and through local farms. The skin care line is organic and has the perfect ingredients for skin exposed to a desert lifestyle. In addition, the company supports and engages the local community.
Let's enjoy the remaining days of summer. Wishing you a happy Balloon Fiesta and Halloween.